The top US securities regulator is seeking authority to impose harsher financial penalties, and more admissions of guilt when settling cases.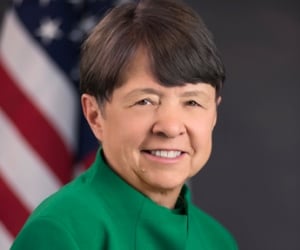 The top US securities regulator is seeking authority to impose harsher financial penalties, and more admissions of guilt when settling cases.
Securities and Exchange Commission (SEC) chair Mary Jo White, in a speech to the Council of Institutional Investors in Chicago, said the regulator will be seeking the authority to impose harsher financial penalties and will be requiring more offenders to admit guilt in out-of-court settlements.
"Until recently, the SEC – like most other federal agencies and regulators with civil enforcement powers – settled virtually all of its cases on a no-admit-no-deny basis," White said. "Generally, a party would pay a hefty penalty and agree to an injunction against future misconduct, but neither admit nor deny the wrongdoing asserted by the SEC in a court complaint or set forth as findings in an order instituting administrative proceedings."
While White said this process works in most cases – by eliminating litigation risk, resolving case and returning money to victims more quickly – "sometimes more may be required for a resolution to be, and to be viewed as, a sufficient punishment and strong deterrent message."
White said the regulator will more often require admissions of guilt along with settlements. Cases where such admission will be required include: cases where a large number of investors have been harmed, cases where the conduct posed a significant risk to the market, cases where an admission of guilt would aid investors deciding whether to deal with a particular party, and cases where reciting unambiguous facts would send an important message to the market.
The more aggressive approach was evidenced last week as the SEC forced JPMorgan to admit it violated securities laws tied to massive losses in 2012 in the infamous "London whale" trades.
White also expressed hope that SEC's more aggressive stance would raise the regulator's public profile.
"Most Americans do not see how well our experts examine a financial firm, review a regulatory filing, or conduct economic analysis on a complex rule," said White. "But they do pay attention when we bring a major enforcement action against a major financial institution, when we charge a hedge fund executive with insider trading, when we freeze a suspected Ponzi schemer's assets, or when we charge a CEO with fraud."
White said the SEC is supporting legislation introduced last year to give the regulator greater power to penalize wrongdoers. Currently, the SEC is limited to fines tied to ill-gotten gains, which can often be less than what investors lost, especially in a Ponzi scheme.
Under the proposed, tougher rules, the SEC would be allowed to base its penalty on either the current formula of three-times the ill-gotten gains or the amount of investor losses — whichever is greater. The legislation, would also let the SEC seek additional penalties for repeat offender.
"The proposed legislation also would authorize us to seek additional penalties if the wrongdoer is a recidivist – a repeat offender who has been undeterred by prior enforcement actions," said White. "These would be very powerful, additional tools."
The Ontario Securities Commission, Canada's largest regulator, has also been touting a more aggressive position, saying it will seek harsher penalties and more jail time for offenders.
Related:
Push for harsher penalties bearing results - OSC
OSC seeking more jail time for securities law offenders