Industry stakeholders and leaders will gather to discuss different options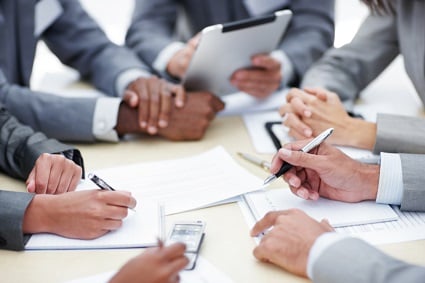 The
Ontario Securities Commission
(OSC) has released the agenda and list of panellists for the roundtable on the CSA's consultation on discontinuing embedded commissions.
Set for Sept. 18, from 12:30 to 4:30 p.m. at the 22nd floor of the OSC offices, the roundtable will include three discussions, each one exploring a different alternative to the proposed prohibition, as well as the degree to which the alternative may address the concerns raised by the CSA on embedded commissions.
The first discussion, to be held from 1:10 to 2:10 p.m., will focus on the possibility of capping or standardizing trailing commissions. The panel will include Rob Strickland from
Fidelity Investments
Canada; Neil Gross from Component Strategies Consulting; Warren Collier from
BlackRock Canada
; Scott Findlay from the Independent Financial Brokers of Canada; and Nicole Lee from
RBC Global Asset Management
.
The next panel, from 2:10 to 3:10 p.m., will discuss the option of discontinuing or enacting additional standards for the use of the deferred sales charge purchase option. The announced panellists are Barry McInerney from
Mackenzie Investments
; John Adams from PFSL Investments Canada; Marian Passmore from the Canadian Foundation for Advancement of Investor Rights (FAIR); and Sonny Goldstein from Goldstein Financial.
After a short break, possible enhancements to disclosure and choice for investors will be discussed by the final panel, which includes
Paul Bourque
from the Investment Funds Institute of Canada (IFIC); Sandra Kegie from the Federation of Mutual Fund Dealers; Duane Green from
Franklin Templeton
Investments Canada; and Dan Hallett from Highview Asset Management.
Those who wish to attend are invited to register online through the OSC website; space is limited. An audio recording and transcript of the proceedings will be posted on the site following the roundtable.
For more of Wealth Professional's latest industry news, click here.
Related stories:
Could a best-interest regulation boost firms' profit?
Is the industry ready for performance fees?