One big bank's already made an announcement about incorporating robo advice into its operation in the States. But what does it mean for human advisors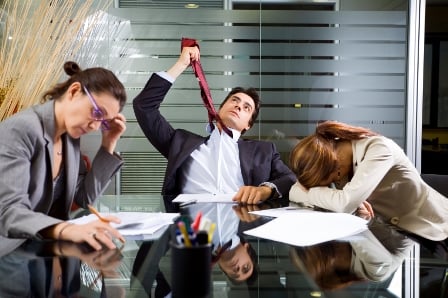 Financial advisors are spending a lot of time these days pondering the effect robo advisors will have on their own businesses but the ones who really should be concerned are those providing advice at the branch level.
"We are looking at numerous options when it comes to answering the question, 'Is there a way to integrate digital advice into our platform,'"
John Taft
, RBC's head of brokerage operations told
On Wall Street
last week. "Everything you can imagine is on the table and actively being explored."
Surely any kind of digital platform launched in the U.S. will make its way up north. Especially given BMO's announcement that it's opening a robo advisor by the end of the year.
Recently, a broker working for a bank-owned firm in Toronto told WP there are two reasons why the robo-advisor platform would be a good way for the banks to provide higher quality asset and wealth management to clients seeking advice in the branch.
First, banks turn their employees so frequently that customers are unable to obtain consistent advice on their investments. A digital service would at least provide the consistent delivery of advice clients are looking for. Secondly, banks could provide better service at a much lower cost making it that much more profitable than if using a whole team of human advisors.
Financial advisors, whether working for a bank-owned firm or an independent, likely have much less to worry about than rank-and-file bank employees working in the branch who just might be made redundant by such a move.
Firms such as
Raymond James
are staying out of the robo advisor arena altogether, a clear indication that it doesn't believe robo advisors will be a threat to the full-service advisory business.
"But you have to look at innovations in the industry, and you have to ask, 'Is there a better way to serve a segment of your clients by integrating them into your platform?' Taft said. "If you don't do that, you're putting your head in the sand."