The OSC is being asked to waive client call requirements to accommodate new business models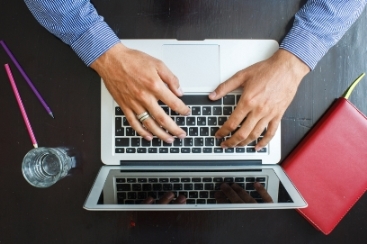 Robo-advisors are asking the OSC for permission to register new clients totally online without them having to speak to an advisor, saying that long-standing regulations should be adjusted in consideration of new business models.
Currently, new clients are required to have a personal conversation with an advisor and complete a know-your-client form before opening an investment account, according to the
Globe and Mail
. Seeking to let new clients skip that process, robo firms are working with the OSC to develop online registration systems that would still meet all the goals of the know-your-client (KYC) requirement.
Nest Wealth Asset Management, based in Toronto, wants to give new customers the choice to speak to an advisor, but not require it. "[T]here should be a process that allows them to move through in a relatively simple and uncomplicated fashion to have their assets invested," said Nest Wealth CEO
Randy Cass
.
"A digital onboarding process in many cases is a better way of making sure that all the boxes have been checked and all the questions have been asked and all the answers have been provided and understood," he added.
Wealthsimple CEO Michael Katchen said requiring a personal conversation can turn off customers seeking an easy account setup process, particularly young millennials. "We've found by forcing the phone call, you push some people away – it's too much work and they don't want to invest," he said. He also said that the KYC requirement can be cost-prohibitive for his firm, which has no minimum account size requirement.
In October, Katchen's firm was required by the OSC to hire a consultant to strengthen its compliance systems and make sure current clients have accomplished a new KYC form, or have had a "meaningful discussion." In the same month, the regulator announced its LaunchPad program to help new tech firms develop their business models in a compliant fashion; Pat Chaukos, the program's head, said the OSC would try to be flexible on regulations, allowing time-limited registrations or exemptions for companies to test new models.
The two robo-firms would not be the first to get approval to forego the phone call requirement. After satisfying regulator concerns about their registration process, brokerage firm
Questrade
instituted a no-call policy in 2014.
Related stories:
Wealthsimple stages US expansion
High-net-worth investors on robo-advisors' radar