The past two years have been his company's best, something CEO admits still blows his mind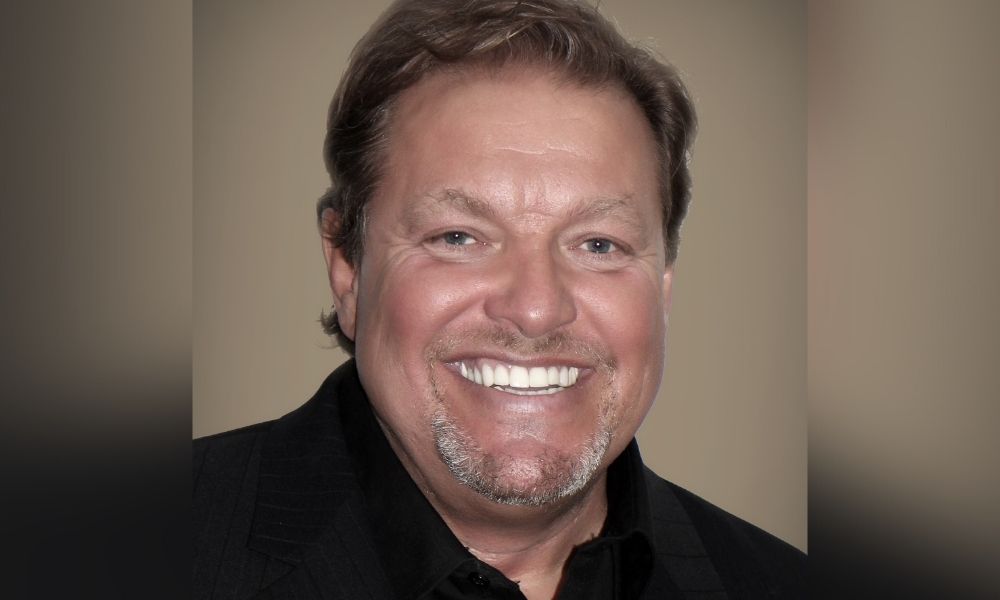 The pandemic has been a mixed bag for Aaron Ruston, a veteran financial advisor from Moose Jaw, Saskatchewan. While his assets under management have climbed dramatically, and he's become president of the local Chamber of Commerce, his two bands haven't been able to get out on the road as much.
"These last two, two and a half years, have been our biggest years ever," the President and CEO of Purposed Financial Corp. told Wealth Professional. "It blows my mind, actually. Well over 90% of my clients are by referral now. I guess we do good work, or people wouldn't be referring us. But, these last couple of years have been very, very, very good for us."
Although he recognizes that many people haven't fared as well, Ruston has seen a lot more of them exploring their options, especially as they leave institutions and the banks. Given the connections he's made in his other activities, and people's interest in protecting their retirement income plus learning the steps to move into their next phase of life, many have been drawn to him and "we've probably increased that AUM by 33% over the last two years".
"People are wanting more in-depth analysis. They're wanting reality," Ruston said of this pandemic time. "I think people are becoming wiser and they're tired of pretty graphs and stuff, and razzle dazzle. I really believe people are wanting to see everything in black and white and be walked through it, so they can understand it and make an educated decision, and we're blessed in that many of them have decided to allow us to be partners with them."
Ruston is one of several financial advisors in Moose Jaw, but he's of a similar age and background of many of his clients, so can realistically relate to them.
He grew up on a farm near Eston, Saskatchewan, near the Alberta border, and moved to Moose Jaw from B.C. in 2002. Although he's "been in the industry" for 37 years, he returned, full-time, to the financial side after running a business and being a college director of development about 12 years ago.
Ruston's clients are spread across the prairies, but farmers comprise about 30%. That's important to him as he got into financial advising after a local general insurance agent gave his parents very crippling tax advice when they sold their farm, which they'd been renting out for a few years, to their tenants in 1980.
"I just thought, whatever way I can, I'm going to see what I can do to mitigate that in the future and really try to help people," he said.
That initially led him into a CIBC management training program, before he broadened his scope and got into the investment side – then went on to launch his own business. The journey took him west, but then back to Saskatchewan in order to do the philanthropic work at the college.
"I've been fortunate to have people see me involved in the chamber and one of my bands playing at events and stuff," he said, noting a range of people feel they can talk to him and "he's not just trying to sell me something. He really engages with the public. And I think that's been a big part of it, as well."
While Ruston has ben involved with the chamber for about four years, he became its president last fall and is looking forward to being able to get out again to talk to others, both members and non-members, about their business concerns and the advantages of being a chamber member.
He's also enjoyed playing with his two bands, even though his travels around Canada and the U.S. have been curtailed a bit in the pandemic.
"I've been singing since I was a little boy," he said. "For me, it's getting out and having fun. I love watching people's faces change. They may come in carrying the burdens of the day. But, after they've been there awhile, you can see they've put at least some of that stuff behind them."
Ruston's very positive about 2022, since he's adding one administrative staff and just expects to continue adapting. But, he also has no plans to retire. "I collect cars. So, when people say retire, that means, to me, I just put on a new set of tires and I'm ready to go again," he chuckled.
"There's no such thing as a plateau to me. You're going forward or you're going backwards. And that's how it's always been in my world. I pray that I have the strength and health to go on for many years and yet still be able to enjoy some of the blessings that we've had over the years and do a little travelling, more than we've been able to do the last couple of years, anyway.
"I just like keeping busy. I think life is short. It goes by quickly," said Ruston, "and I believe in making a difference in the world around us."