When his parents received poor advice selling their farm, advisor vowed to make a difference through his work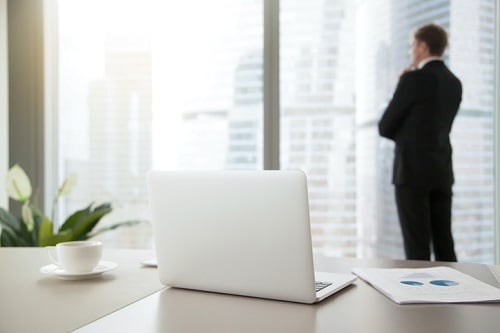 Aaron Ruston is not shy in coming forward. Whether it's giving investment advice, helping charities or rocking out with one of his two bands, the Moose Jaw-based advisor is happy to be the front man.
The president and CEO of Purposed Financial Corp believes in giving back to the community - and that can take the form of belting out an Earth, Wind & Fire number as much as it can structuring a client's portfolio.
The 56-year-old's drive to help others can be traced back to his teens when he witnessed first-hand the effect of bad financial advice. A small-town advisor, in overseeing the sale of his parents' farm, left them dealing with a scenario and tax bill that "threw their world into a spin".
He said: "It was a reality check right in your face. I never thought about financial management at all until I saw the impact it had directly on my mom and dad. That was one of the biggest catalysts that really made me want to work to make a difference."
Fuelled by this experience, Ruston went on to college and a job with CIBC before deciding that the passive approach was not for him. He moved into the brokerage side, starting with selling life insurance and then moving into investment.
He now deals with anything from corporate tax planning to farm succession but the theme of ethical responsibility is never far away.
He said: "I have a big heart for charitable stuff, for community things and then being responsible as well. When I sit down with clients, I work hard to structure portfolios that not only work towards bringing them good returns and meeting their financial obligations but also meeting their moral commitments.
"It's really about the client – and I know everyone says that in this industry – but I just learnt at a very young age that the more you give to others, it just seems the blessings keep coming. So we just work hard to make a difference in other people's lives."
Top of the agenda right now is the US corporate tax cuts, the NAFTA uncertainty and the trade tensions between President Donald Trump and China.
Ruston said it can't be ignored and added that his clients have a lot of "dry powder money" on the sidelines as they wait to see how it all pans out.
He said: "There's billions and billions of dollars coming back onshore that were offshore. It certainly has changed some of our perspective on investing.
"We've always been solid investors in US value-based investments as well as international and had we not had some of these tariffs and those things being thrown around, we would have been more solidly into the US market. I think for the next little bit we've pulled back on US and Canada and we've gone more international."
Once the dust has settled, Ruston said they will move back in but, for now, he is happy to take more of a dividend position and not depend so much on capital growth. "I think it's going to be a bit of rollercoaster," he said.
Luckily for the former keyboard player, he has plenty of healthy distractions. The owner of music company New Hope Productions, Ruston sings in The Montagues, "a full horn band", and The Uncoolers, who turn up their amps with some rock 'n' roll and modern country.
And if he needs to give his stage persona a rest, Ruston lends his experience to charities such as Habitat for Humanity, the 15 Wing Fellowship, which raises money for military families and veterans, and sits on the boards of up to seven local charities.
"To whom much is given, much is expected," he said. "If we don't get out there and make a difference, who is going to."
Related stories: