Majority of professionals in poll plan to keep serving clients remotely until the end of 2020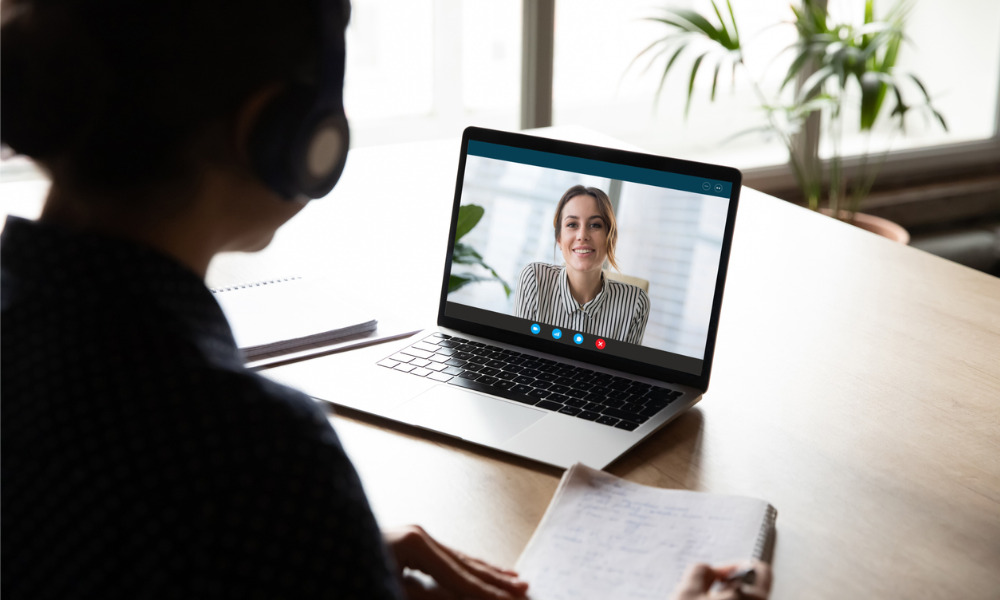 For many financial advisors, their move to work-from-home operations and remote service during the first quarter was a grand experiment they were forced to undertake, thanks to the COVID-19 pandemic. A few months later, that experiment has proven successful – and most appear ready to stick with it a while longer.
In a new online survey of nearly 650 wealth managers, fiduciaries, financial planners, and brokers, Incapital found that 41% of professionals plan to communicate with clients primarily by phone for the rest of the year, according to ThinkAdvisor.
Slightly more than a third (36%) of respondents said keep up communications using virtual video tools. Among those preferring video, 48% favoured Zoom while 28% were partial to WebEx. Just 23% said they would meet with clients in person this year, while three in four professionals said they're engaging in more frequent communications with clients in 2020 than they did last year.
"We found that financial professionals remain optimistic about their business going forward," Chris Mee, Incapital's head of wealth management solutions distribution, said in a statement. "While most don't plan to see clients in person anytime soon, they are adapting to the new realities of serving clients safely by embracing technology and increasing communications frequency."
That's not to say that a return to the office is out of the question. Half of the survey respondents said they expected to come back to their offices in July; 30% said it would happen by October, and 17% said they wouldn't do so until 2021.
Safety was also a clear concern for the respondents, as 49% reported having a written plan to return to their offices – including 61% of the 99 top producers, defined as those with $800,000 or more of production – while three in five said they had declared safety measures, such as providing hand sanitizer and spacing out appointments, to keep both clients and consumers safe.
The survey responses also pointed to some degree of tiptoeing around clients, with 24% of respondents saying face masks would be required or optional. Around two thirds said they would not require a client and prospect they're meeting with to share their health status, while 11% said they'd need a client or prospect to show proof that they were recently tested.
By all indications, it will take some time before the industry can expect to sustainably rely on in-person business. In the meantime, financial professionals are embracing technology as a means to drive new business.
Of the survey respondents, 67% expressed confidence that they could attract new business through virtual meetings, and 62% said they'd already held a virtual prospecting meeting. All participants said they were comfortable meeting with prospects virtually, while nearly half said they'd host in-person events in 2020.