Big Six bank CEO issues call to workers as businesses worldwide ramp up attempts to rehire more employees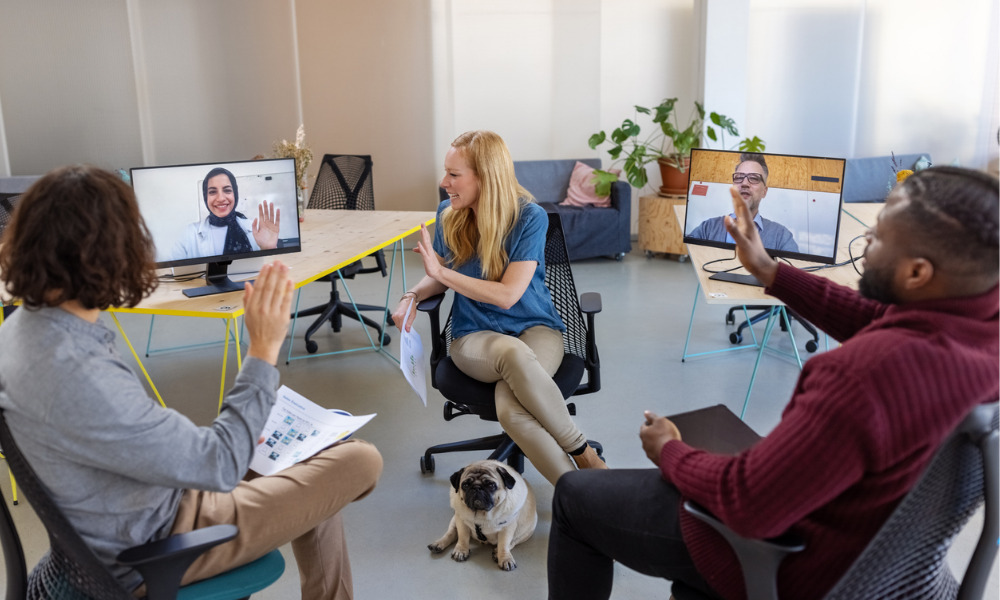 As the threat of the pandemic retreats further into the rearview mirror, one of Canada's Big Six banks is calling on more of its workforce to come to work in person.
CEO Dave McKay of Royal Bank of Canada announced in an internal message obtained by Reuters that the bank is revising its hybrid work arrangement, which may result in more staff reporting to the office.
Despite the fact that many tasks may be successfully completed outside of the office, McKay wrote in a memo to employees that "technology can't replicate the energy, spontaneity, big ideas, true sense of belonging and pleasure" of being present in person.
"As we move into the fall, I'm asking our leaders and colleagues to come together more often in person," he said.
Although McKay's statement did not specify how frequently workers will be required to go to the office, Rafael Ruffolo, a spokesperson for Royal Bank, said in an email that hybrid arrangements will require working in person twice or three days a week for most of the office employment.
Some teams and regions currently follow these procedures, and the bank aims to implement any new policies by the end of September, according to the executive.
Companies all over the world have stepped up attempts to get more workers back to the workplace two years after the COVID-19 outbreak started. To restore normalcy, governments have also loosened regulations.
When the number of coronavirus infections in the nation began to decline last year, RBC, the largest lender in Canada, began bringing employees back to the workplace. In just the last six months, a large number of financial firms in Canada have been regularly bringing employees back to the workplace.
According to McKay, more personnel have been working on-site during the past six months in all of the bank's significant markets.
He stated that team leaders would provide further information in the upcoming days.
However, McKay maintained that RBC's hybrid work style was "here to stay."