Clients can connect with advisors virtually through live video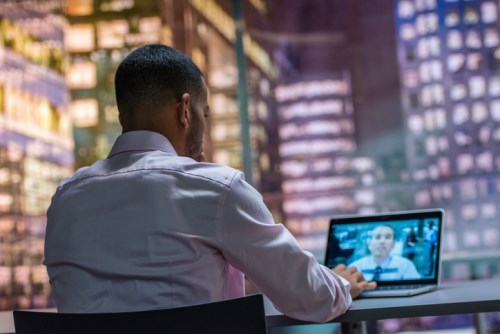 RBC has introduced
MyAdvisor
, a live video platform that connects clients with advisors in real time.
Through the new platform, an advisor can connect digitally with a client to talk about financial objectives and plans. Both can view and manipulate a dynamic dashboard that shows the client's savings and investment goals; they can then have a real-time discussion of possible actions to achieve those objectives.
Pilot participants on the platform, all of whom are RBC clients in Ontario with differing financial goals, have responded positively. "This is proving to be a very powerful financial advice experience for our clients as they manage their financial goals using our digital capabilities and our advisors' expertise," said Michael Walker, vice-president and head, Mutual Funds Distribution & RBC Financial Planning.
The RBC advisors behind the system have undergone special training to use its integrated financial tools. Phone or live video appointments are possible, depending on the client's preference. Real-time adjustments made by either party to the financial figures are shown in real time onscreen.
"
MyAdvisor
enables greater connectivity for clients to the advice and solutions they want and allows our advisors to focus on what they do best – being there for our clients, when and where they need us," said Kirk Dudtschak, executive vice-president, Personal & Commercial Banking.
The
MyAdvisor
platform was developed by RBC's innovation lab in Toronto. It's slated for launch across Canada by mid-2017.
Related stories:
New private equity platform launched
Fintech firm tapped for new digital advice offering