Currently, women advisors account for 15% of its total. The company's goal? To get to 25% by 2025. Senior VP Sybil Verch explained to WP why this is important.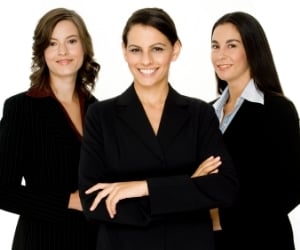 Currently, women advisors account for 15% of its total. The company's goal? To get to 25% by 2025. Senior VP Sybil Verch discussed with WP why this is important.
Ever since Facebook COO Sheryl Sandberg came out with her book,
Lean In
, the subject of women in leadership positions has become arguably one of the most discussed issues in business media. Despite the extra attention given this important topic, women still are underrepresented when it comes to leadership roles.
Fact: Women represent just 5% of the CEOs in both the
Fortune 500
in the U.S. and
Financial Post 500
in Canada.
There are many reasons for this statistic; it would require the writing of several books to properly discuss. Interestingly, a
recent study
from Randstad Canada suggests that more than three quarters of women are either not interested in senior leadership positions or are undecided about making the commitment.
When it comes to recruiting more women for the role of financial advisor, Verch believes that more can be done to educate women on the opportunities that exist in financial services. In speaking with the assistant dean at the Peter B. Gustavson School of Business at the University of Victoria, Verch wanted to know some of the reasons women aren't considering careers in finance. To her surprise one of the biggest reasons is simply that many women don't know about what's out there.
Verch, herself, would have ended up an accountant somewhere if it wasn't for her co-op job placement with an investment firm while completing her commerce degree. Three days into the job she knew she was hooked.
So, why exactly does it matter if there are more women advisors?
Well, when you consider that a career in financial planning is routinely chosen as one of the top jobs to have bar none, both today and well into the future, it makes sense that women should want to be a part of such a vibrant industry.
In addition, with work/life balance very important to most women, the financial advisor role allows for a flexible schedule (it's your own business after all) enabling women to live a life of purpose while also earning a very good living.
But probably the most important reason we need more women advisors is women tend to be more conservative investors than men.
Why is this relevant?
Increasingly women are taking direct control of their finances at an earlier age due to divorce, death of a spouse, etc. Inclined to gravitate toward advisors that are focused on building relationships rather than simply pounding the numbers, investment firms like
Raymond James
recognize that many of these women might prefer to deal with another woman rather than a man. It's not a slight against men but rather a business reality.
After talking with Verch for 45 minutes, it's obvious just how committed she is to the future of women advisors in Canada. Awarded the Greater Victoria Chamber of Commerce's Business Person of the Year in 2014, she clearly understands what it takes to be successful.
Raymond James is lucky to have her.