Big Six bank says housing market activity appears to be bottoming out as inflation eases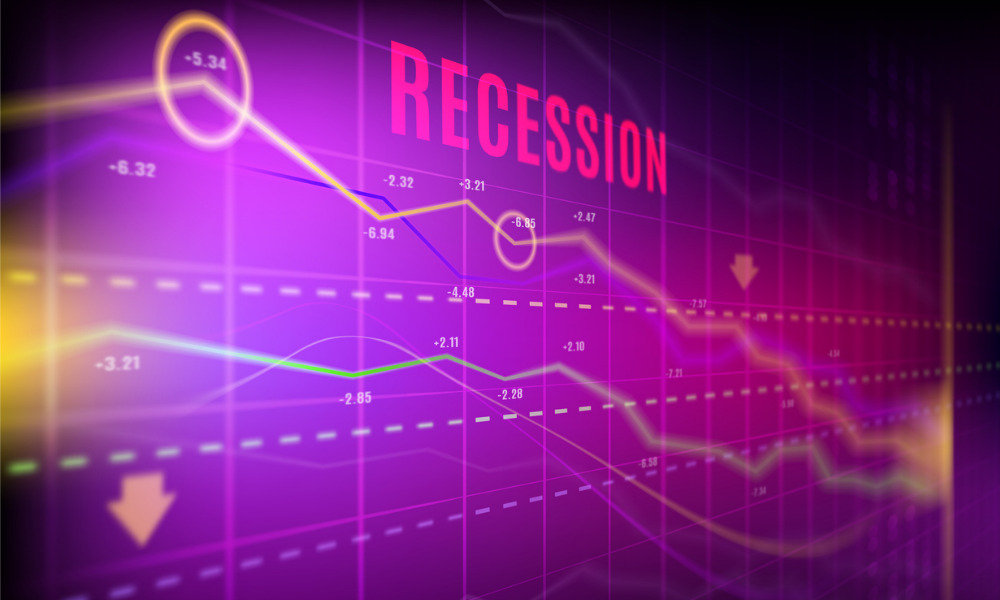 The 2023 outlook for the Canadian economy is cloudy with a chance of mild recession, according to one of the country's big banks.
In a new commentary, analysts from RBC said the likelihood of a 'mild' slump by historical standards is increasing as early indications of lowering inflation pressures emerge.
Over the course of the summer, the unemployment rate reached historic lows – the lowest since at least 1976 – and has subsequently only slowly increased. However, the effects of aggressive central bank interest rate increases are intensifying.
The new commentary from RBC noted that after a significant decline throughout the spring and summer, housing market activity appears to be reaching a bottom. But the aftereffect of increased interest rates will continue to spread as fixed rates mortgages are renewed, for instance.
In the next quarters, consumer spending will likely wane as a result. By the end of next year, RBC expects the amount of family disposable income in Canada consumed by debt repayments will reach historic highs.
"Higher household debt payments and inflation are expected to subtract an additional $3,000 from purchasing power per-household in 2023," RBC said.
In 2023, it's also anticipated that the U.S. economy would enter a recession, which will hurt Canadian exports. Geopolitical uncertainty, the potential for more disruptions to the global supply chain, and increased interest rates are all still major economic threats.
The central banks may be nearing the conclusion of their cycle of rate increases given early indications that inflationary pressures may have peaked. Still, that won't be sufficient for central banks to let up on the monetary policy brake completely since inflation is still running well over target.
"Pausing interest rate hikes won't prevent a Canadian recession in the year ahead," the analysts said. "A mild downturn is probably already a given in light of the current restrictive level of interest rates."
The worldwide shortage in supply chains, which was a major factor in the first rise in prices, is also beginning to ease.
"Commodity prices remain high, but have declined after surging earlier this year when Russia invaded Ukraine," they said, noting that wheat prices are down 50% from peak levels earlier this year, while oil prices are 40% below their early June highs.
Inflation on a broader scale has decreased in both Canada and the United States, but is still too high. Headline inflation in Canada declined from a peak of more than 8% annualized in the summer to 3.7% over the last three months, excluding food and energy products.
Price growth in the U.S. has been faster when food and energy are excluded. However, that's increasingly because of soaring property rent costs, which are the delayed outcome of earlier market increases, and a delay in new leases.