The OSC's advisory panel pushes for Canada to emulate international regulators where it claims the industry is growing and advisor proficiency is improving.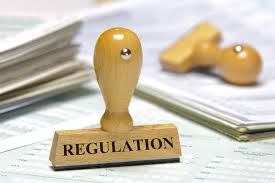 The IAP is pointing to an increase in advisor proficiency in the U.K in poo-pooing arguments about the potential negatives attached to any regulatory overhaul here in Canada – including a ban on embedded commissions.
In its annual report, released Wednesday, the IAP, an advisory panel to the OSC, says it is high time Canadian regulators quit the talking and get acting, implementing what it deems as essential reforms to the financial services industry.
"The slow pace of reform in Canada is unacceptable. It is time to emulate regulators in the U.K. and Australia and ensure that Canadian investors enjoy the same level of investor protection," says the report.
The panel wants Canada to follow the lead of these countries claiming benefits have been seen since embedded commission were banned, professional designations reformed and proficiency standards improved.
"Early reports of the new regime in the U.K. are encouraging in this regard and we intend to closely monitor developments in those jurisdictions where embedded commissions have already been prohibited," it says.
An Ontario advisor, who wished to remain anonymous, is outraged by this claim, arguing that it is not more regulation that Canada needs, but rather a more efficient national regulatory body (instead of the existing one-per-province) with adequate resources to enforce a standardized set of rules.
"You can't paint Canada with the same brush (as the U.K.)," he says. "We need to have one landlord with 10 tenants, instead of having 10 landlords and the tenants being the Canadian population. There are obstacles and problems but nobody is offering solutions ... Everybody is happy with mediocrity."
Similar to Advocis, this advisor believes a ban on commissions would further fragment the industry, leaving investors will less choice and therefore less advice. But, the IAP rejects this argument, saying that freeing up money paid out through commissions would allow investors to choose where and how their money is spent.
"With embedded fees prohibited and this portion of the MER no longer paid directly by the fund manufacturer to the dealer/firm, this money would now be available to the investor to negotiate and freely purchase advice services that the investor wants and needs," explains the report.
The IAP report came one day after the CSA announced it would continue consultations on the future of mutual fund fees and statutory fiduciary duty, claiming ongoing industry dispute as a deterrent from implementing new regulation; a move applauded by Advocis.
See related stories: