CCO of Nour Private Wealth shares how learning mindset and holistic operational perspective drove her professional success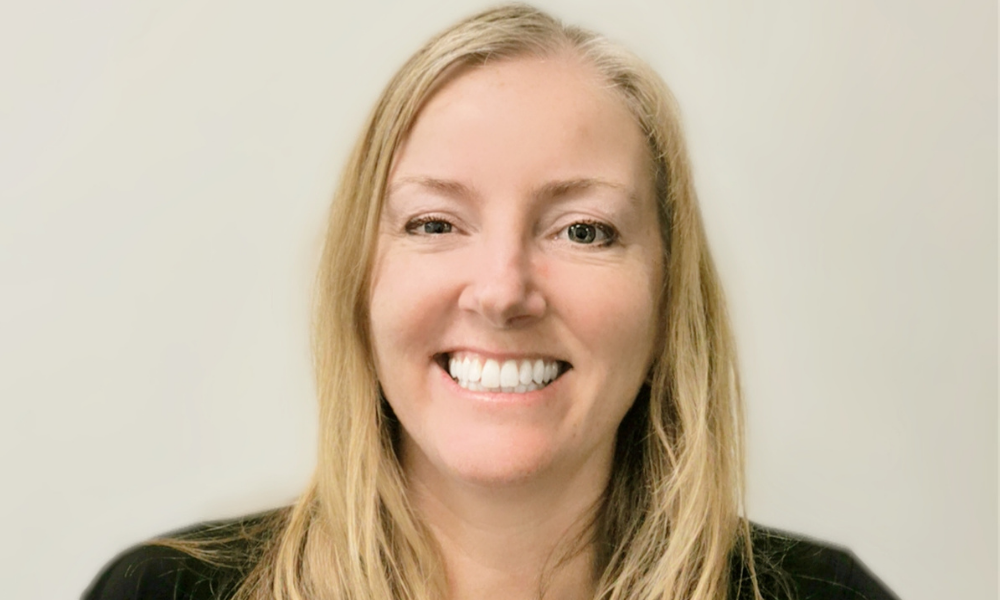 Many people in the financial services industry might think of compliance as an organization's conscience, the part of the system that exists solely to ensure things are done right. But when Caroline Sixsmith joined Nour Private Wealth (NPW) in December of 2020, she was looking to go beyond that.
"In many large established organizations, streamlined compliance work can feel like it's all about reviewing activity and coming down with consequences when someone's out of line," she told Wealth Professional. "I wanted to be at a firm where I felt like I wasn't operating in a silo and could touch more areas of operations. When I was recruited to come here, I knew there would be a perfect culture fit."
Sixsmith's professional trajectory towards compliance isn't one many would expect. Having studied marketing, she worked at an advertising agency when a friend invited her to join a branch to work for a large producer and a producing branch manager. Because of her longtime interest in the investment industry, she decided to leap. It didn't take long to meet the coursework and licensing criteria required to become an investment advisor.
The next two decades of her career were marked by continuous growth and self-improvement. She worked for six years, taking on various opportunities, from advising clients to supporting other advisors. She spent the following 12 years helping to build a new introducing dealer owned by a listed pension manager, wearing many hats and learning different aspects of operations and compliance functions spanning both the domains of IIROC and the MFDA.
In her most recent six and a half years before joining Nour Private Wealth, Sixsmith had the opportunity to oversee branch managers and advisors as part of a large firm's Supervision department. While there, she enlisted to optimize document workflows for the firm, working with multiple stakeholders to bring a higher standard of experience to clients, branch staff and branch managers, as well as the various operational and compliance departments.
"I've always loved building out policies and procedures. That's my favourite thing to do," she said. "For me to join Nour Private Wealth and review all the policies and procedures, it's a great opportunity to take my experience from both big and small firms and put something outstanding together."
Over the past six months, Sixsmith has been diligently reviewing the firm's policies and procedures, as well as its account opening and supervision processes. Following those efforts, she was recently promoted to the position of chief compliance officer. Her ability to thrive, she said, has been greatly amplified by the firm's culture, which views compliance through the lens of supporting advisors as they support clients.
"I want to be in an environment where the compliance function is involved in a lot more training and being collaborative, to figure out together what procedures would work best for the team," she said. "That's how I'm built."
NPW's now in the process of hiring for Sixsmith's replacement, which will be critical as it pursues continued growth. From 28 advisors across two cities, Toronto and Montreal, the firm is working to bring more independent-minded advisors into the fold as it looks to launch a U.S. division. The firm also received IIROC's approval to roll out managed accounts, which it will be introducing shortly.
Amid that push for growth, Sixsmith is continuing to review the firm's current policies and procedures, looking for ways to create an exemplary advisor experience. Beyond that, she has to make sure that the firm stays abreast or in front of issues involving cybersecurity, privacy rules, and digitalization, all while taking into account incoming rules surrounding the client-focused reforms.
"When I go through the CFRs, they're really not much different in principle from what regulators' have expected firms to achieve historically," she said. "It's just that now they're looking for enhanced procedures and better evidence of those principles of putting clients' interests at the forefront."
Clearly, the next few months will be challenging for Sixsmith, as they are sure to be for many other compliance professionals across the country. But as hard as the work can be, she has also come to embrace it as an opportunity to cultivate a unique and holistic view of the investment industry.
"I am seeing regulators and investment dealers working together through challenges," she said. "It reminds us that we're all on the same side trying to achieve what's best for clients."