The OSC's director of enforcement says the regulator is making good on its pledge to step up criminal prosecutions and seek increased jail time for offenders of securities laws.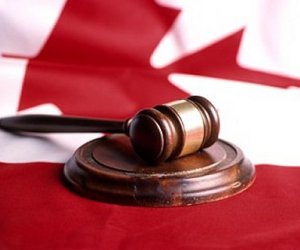 The Ontario Security Commission seems to be making good on its pledge to step up criminal prosecutions and secure increased jail time for security law offenders, with the Ontario Court of Justice sentencing Terrence Bedford to two years in a federal penitentiary over a US$4,985,867 fraudulent investment fund scheme.
"This case demonstrates that the OSC continues to aggressively pursue people who commit securities fraud in Ontario's capital market," said Tom Atkinson, OSC director of enforcement. "It is important that the appropriate sentences are imposed for serious financial crime to deter like-minded individuals."
In July, Atkinson told Wealth Professional that the OSC aims to bring more cases before the courts, seeking jail sentences, in order to build a greater deterrent effect.
Bedford entered a guilty plea in the Ontario Court of Justice to one count of fraud contrary to the Securities Act. Bedford admitted that he orchestrated the fraud between 2000 and 2011 by misleading approximately 24 Canadian and American investors into believing that a fund he ran called Greyhawk Equity Partners Limited Partnership was a highly profitable investment fund providing substantial returns to investors.
Bedford created and disseminated false documents to investors, including documents purportedly from an internationally known and respected audit firm, which misrepresented the actual investments and concealed the true value of the fund and the actual investment losses.
Through the creation and dissemination of the fraudulent documents, Bedford materially misrepresented to investors the value, security and performance of the assets held by Greyhawk. Bedford never advised investors that he was losing or had lost their investments.
The OSC has the authority to lay quasi-criminal charges against individuals or companies in the Ontario Court of Justice for alleged violations of the Act. Quasi-criminal means that a jail term is a possible sanction if a defendant is convicted of a violation of the Act.
Related: