Findings point to wide disparity in variable compensation between working men and women in Canada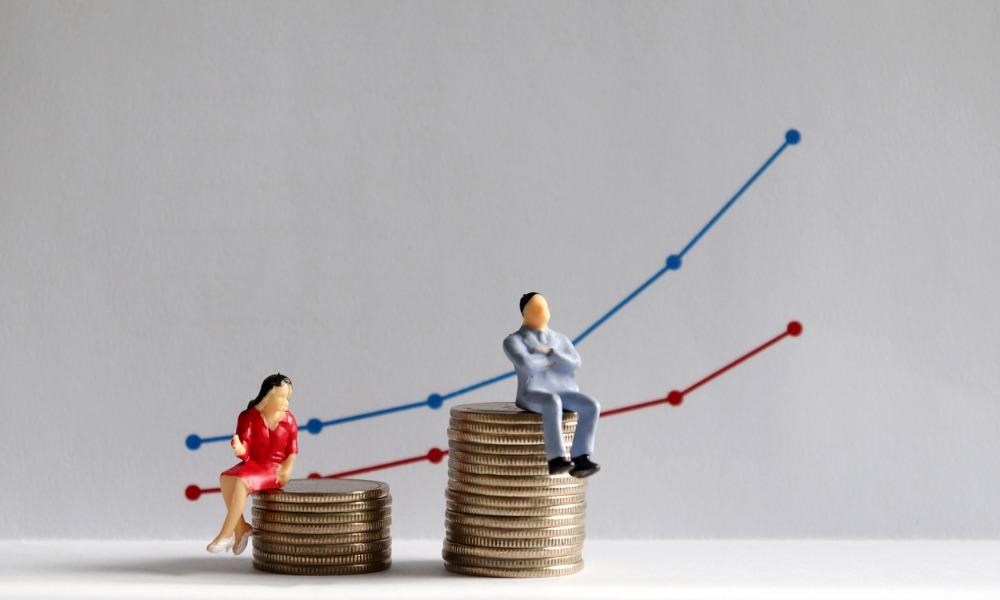 While the world has made progress in the years following the #MeToo movement, a new survey suggests that Canadian organizations can still go further to promote equality between their male and female workers.
Drawing from a Leger survey of roughly 1,000 working Canadians conducted between February 9 and 15, ADP Canada found that women still earned nearly one fourth (23%) less than men in total income in 2020, including pre-tax salary and other compensation.
Based on self-reported responses, the poll found women's pre-tax salaries were roughly a fifth (21%) lower than what men got. Focusing on additional variable compensation from bonuses, profit-sharing, or equity agreements, women were reportedly earning 43% less compared to their male peers.
The results reflected a marginal improvement over poll findings from 2020, where women reported getting 24% less in salary and 57% less in additional compensation in 2019.
Canadian working men were also more likely to report making more than $80,000 in pre-tax salary (37%) compared to their female contemporaries (20%). Conversely, working women had a higher probability of reporting income between $30,000 and $50,000 (27%, vs. 17% for men).
Examining the pay issue through a generational lens, the survey results showed that younger workers were the most invested in issues of pay equity and equality in Canada, with half (50%) saying they would walk away from their organization if they learned that a colleague of equal standing but different gender received greater compensation.
In contrast, only 37% of respondents aged 35 to 54, and 37% of those aged 55 and older, said they would do the same. Among poll participants who were at least 55 years old, 50% expressed a belief that their organization considers gender pay equality a management priority, nearly 10 percentage points more than other age groups.
The survey also showed a glimpse of how the strains of the pandemic have weighed unevenly on working parents. While limited childcare and school options have been a reality for all parents, half of working mothers (50%) reported feeling disproportionately stressed as they juggled childcare and work through the pandemic, compared to just 40% of working fathers.
Working mothers also reportedly sustained a more profound blow to their mental health, with 45% indicating that working during the pandemic has negatively impacted their mental well-being compared to just 37% of men.
"During these challenging times, it is critical that Canadian organizations keep sight of gender issues and how the demands of work and home can impact groups differently," said Natalka Haras, Legal Counsel at ADP Canada. "Leaders should exercise empathy and compassion in the workplace to ensure that their employees – particularly working mothers – are provided with the necessary support mechanisms to allow them to thrive."