Experts warn of impending insolvency wave as income support and deferral programs end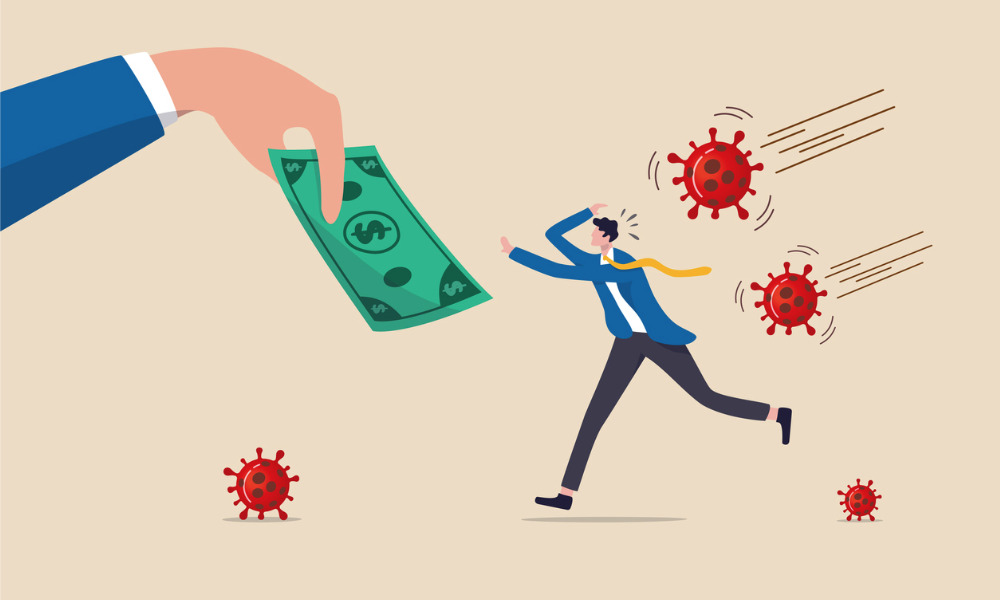 Last week, the Canadian Association of Insolvency and Restructuring Professionals (CAIRP) sounded the alarm as September statistics on insolvencies pointed to a painful reckoning for households across Canada.
Citing figures from the Office of the Superintendent of Bankruptcy, CAIRP said that the reported figure of 7,658 Canadians filing for insolvencies in September represented a 19% month-on-month surge, and marked the largest number of insolvencies since March when the COVID-19 pandemic.
It hasn't been so bad, all things considered. The insolvency rate is actually around one third lower compared to the same period last year. Official figures have also shown that over the course of the pandemic, bankruptcy proceedings weakened to a trickle as government aid programs and loan deferral programs helped keep households afloat.
But as those crucial lifelines wind up, experts foresee a wave of insolvencies as the pent-up pressure of piled-up debt is unleashed. "Before COVID a majority of households were living paycheque to paycheque," licensed insolvency trustee Andre Bolduc told CBC News. "[Their] debts didn't go anywhere, [so] they will still be there after COVID."
According to figures from the OECD, Canada has a household debt-to-disposable income ratio of 181%, the worst in the G7. An outsized portion of the pain falls on low-income Canadians, who were also the most likely to lose a job in the pandemic, according to Prosper Canada CEO Liz Mulholland.
The prospects for those households moving forward have grown even dimmer. The federal government has swapped out the Canadian Emergency Response Benefit (CERB) for the less generous Canada Recovery Benefit, which is scheduled to wind down next year. Mortgage deferral programs, which have reportedly given one in six Canadian borrowers much-needed breathing room on interest payments, are also being phased out.
Even worse for low-income households, COVID-19-induced shutdowns are also raising their risk of missing out on regular government benefit programs. Lockdowns in March resulted in the total closure of free tax clinics; prior to that, an estimated 400,000 low-income Canadians had relied on them for their tax filings. Some have reopened since, but Mulholland said many who use them have likely not even filed their 2019 taxes yet.
The missed opportunities can be quite substantial. For low-income seniors, that means not being eligible for the Guaranteed Income Supplement that can amount to $917 a month. For families, it's a lost chance to collect up to $6,000 per year per child from the Canada Child Benefit.
Prosper Canada is calling on the federal government to restore funding for a raft of programs aimed at households in need. If approved, that would mean $15 million would go toward helping 750,000 Canadians with the most pressing need to access financial health services that they're likely qualified for already.
"If 20 per cent of your population is in this boat, that's a real brake on your recovery [because] there is no consumer confidence," she told CBC News. "They are not going to be out there spending money."