Contributing to their RRSP has fallen lower on Canadians' list of financial priorities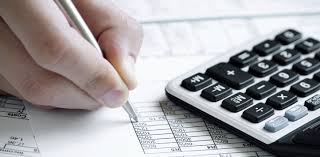 The RRSP deadline for 2018 is fast approaching, with only one month left for Canadians to make their contributions. But according to a new study from BMO, more than a third of Canadians don't need to mark that in their calendars.
In the eighth annual BMO RRSP study conducted by Pollara in December, the BMO Financial Group has found that 36% of Canadians have no plans to contribute to their RRSP. Forty-seven per cent will be contributing before this year's deadline — virtually unchanged from the 46% recorded during last year's survey — while 17% are still undecided.
"Although the number of Canadians planning to contribute to their RRSP has remained steady since last year, a number of Canadians are not using their RRSP as an effective way to save for retirement," said Robert Armstrong, vice president for Multi-Asset Solutions at
BMO Global Asset Management
.
Celebrating our industry successes in the wealth management industry
Looking at the results by province, respondents from the Prairies were the most conscientious, with 52% saying they would make contributions to their RRSP this year, while the Atlantic region had the lowest proportion of declared contributors (36%). The percentages were roughly the same for all other regions in the study: Quebec (48%), Alberta (48%), Ontario (47%), and BC (47%).
Nationally, those who had already made their contributions put in an average amount of $4,616 —$472 less than the reported figure for the category last year. Comparing different provinces, Albertans were the biggest RRSP contributors, putting in an average of $5,570, while those from the Atlantic set aside the lowest average amount of $2,908.
Meanwhile, Canadians who said they were still planning to contribute are putting in even less, targeting an average of $3,675. Residents of the Prairies reported the highest planned contributions at an average of $5,196. The lowest planned contribution amounts were reported in Quebec, though the residents who had already made contributions put in an average of $4,069.
Looking into the reasons behind plans to not contribute, the study found 40% of non-contributors did not have enough money, while 23% said they have other higher-priority expenses. Another 8% said they were looking at other investment options that take priority over RRSP contributions.
The respondents who declared plans to contribute said they're doing it to receive a tax refund (44%), set aside enough to get by in retirement (42%), and have enough money for their ideal retirement lifestyle (38%).
"Competing financial demands often make it difficult to put money aside for retirement," Armstrong said. "Setting up a monthly purchase plan will allow for automatic and consistent contributions throughout the year, and will help avoid the stress associated with meeting the RRSP deadline."
Related stories:
RRSPs: 8 key points you need to know
Why raising RRSP contribution limits could do more harm than good