Fintech innovation, investor protection, and lightened regulation remain as priorities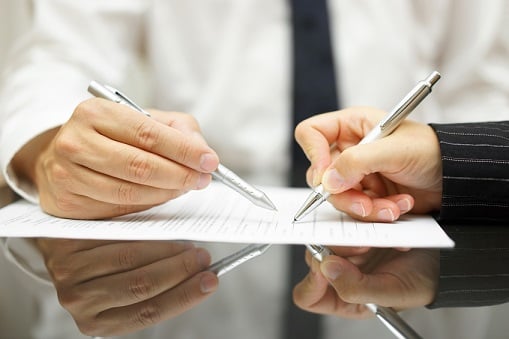 The Ontario Securities Commission (OSC) has opened a consultation on its 2018-2019 Draft Statement of Priorities, which includes 14 prospective priority areas for the next fiscal year.
"We are pursuing an ambitious regulatory agenda that is responsive to our evolving capital markets," OSC Chair and CEO Maureen Jensen said in a statement. "We will continue to support fintech innovation, advance measures to better protect investors, and initiate projects to lighten the regulatory load for businesses."
Under the umbrella of investor protection, the OSC said it would work on regulatory reforms that address clients' interests, target final recommendations on next steps related to embedded commissions, and advance retail investor protection, engagement, and education. To address these objectives, it identified key actions such as drafting provisions for a best-interest standard, working on reforms relating titles and proficiency, implementing its seniors strategy, and strengthening the Ombudsman for Banking Services and Investments.
With regards to compliance and enforcement, the commission said it would uphold strong standards of compliance with its regulatory framework and actively pursue timely and consequential enforcement for serious securities-law violations. Related to those, the OSC is updating and issuing its 2018 Risk Assessment Questionnaire to registrants, exploring ways to make its enforcement efforts more efficient, and raising awareness of the OSC Whistleblower program.
The OSC is also moving toward responsive regulation by continuing to engage fintech firms on regulation, conduct an orderly transfer of syndicated-mortgage oversight from the Financial Services Commission of Ontario, address opportunities to reduce regulatory burdens without compromising investor protections, and actively monitor and assess impacts of recently implemented regulatory initiatives such as CRM2. On the fintech front, the OSC said it would continue to identify issues and potential gaps arising from cryptocurrencies, ICOs, and blockchain developments.
The commission also said it would pursue financial stability through effective oversight. Aside from enhancing its systemic risk oversight across various segments and participants — including equities, fixed-income, OTC derivatives, trading platforms, and derivatives dealers — it wants to promote cybersecurity resilience by collaborating with market participants and other regulators.
Finally, the OSC spelled out several organizational priorities, including the development and implementation of a strategic OSC plan to develop its staff's skills and experience, raising its business capabilities with an improved data strategy and enhanced e-filings portal, and working with partners on the transition to the proposed Capital Markets Regulatory Authority.
Industry stakeholders are encouraged to provide written comments on the draft by May 28. The OSC will release its final statement of priorities in June.