A new report notes shortfalls in assessing client risks and controls in the provision of non-monetary benefits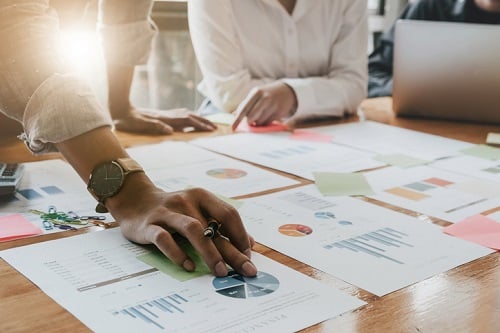 The Ontario Securities Commission (OSC) has released its Summary Report for Dealers, Advisers, and Investment Fund Managers, which provides an overview of the work it conducted over the 2018-2019 fiscal year.
Among other findings highlighted in the report, the OSC's Compliance and Registrant Regulation Branch (CRR) observed some instances where exempt market dealers (EMDs) and scholarship plan dealers (SPDs) did not collect adequate KYC information to reasonably evaluate clients' concentration risk, causing it to be excluded from their suitability assessment.
"We also observed that certain EMDs used client-directed-trade instructions as a tool to circumvent their suitability obligations," the CRR said. Compliance reviews uncovered some cases where firms used client-directed trade instructions in up to 40% of client files reviewed by staff to proceed with transactions that the EMDS assessed to be unsuitable for concentration risk or other reasons.
"This raises concerns that firms are not appropriately discharging their obligation to assess the suitability of the transaction," the report said, emphasizing the importance of engaging clients in a meaningful suitability conversation.
The CRR also related the results of a sales practices desk review of 25 investment fund managers (IFMs) with respect to the provision of non-monetary benefits to participating dealers and dealing representatives.
While the CRR said it observed improvements in IFMs' sales practices, it said there were continued deficiencies in several areas including:
Provision of promotional items of non-minimal value;
Provision of excessive business promotion activities;
Provision of non-promotional items and activities;
Provision of non-monetary benefits on a frequent basis;
Provision of monetary support to non-educational participating dealer and/or dealing representative events;
Inadequate internal controls to monitor the provision of non-monetary benefits; and
Inadequate written policies and procedures governing the provision of non-monetary benefits and the solicitation of non-compliant monetary and non-monetary benefits
Referring to Part 5 of NI 81-105 and guidance in OSC Staff Notice 33-479, the CRR encouraged IFMs to work toward improved understanding of, and compliance with, applicable regulatory requirements.
The report also made note of instances where IFMs extended monetary support that fell outside exemptions provided for in Part 5 of NI 81-105. While the provision allows IFMs to provide monetary support solicited by participating dealers and representatives for events with an educational component, IFMs were found to provide support for events such as holiday parties, activity days, dinner for prospective and existing clients, and appreciation dinners for dealing representatives.