Retired advisor turned author pens three handbooks to help others reduce stress levels and increase productivity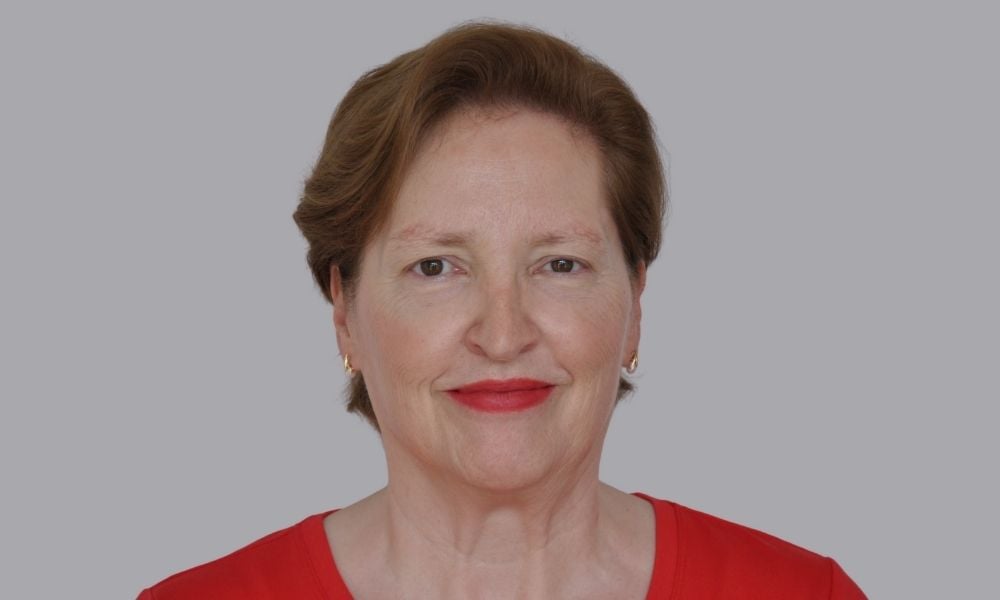 Christine Timms firmly believes that Canadians need more independent advice. If COVID-19 and the March drawdown highlighted the value of an investment professional, "misguided" Reddit investors' bid to stick it to Wall Street proved there is much work to do.
A recently retired advisor who spent 33 years at Merrill Lynch Canada and CIBC Wood Gundy, Timms told WP that to help more people get the advice they need, advisors should be armed with the benefit of their peers' experience.
To that end, she's written and published three handbooks, complete with checklists and templates, designed to help the advisor community: Business Models for Financial Advisors; Team Building for Financial Advisors; and Transitioning Clients and the Retirement Exit Decision.
As well as individual advisors, she hopes management at advisor firms, regulators and industry product/service suppliers will also read these handbooks to gain a deeper awareness of the uniqueness and needs of both individual advisors and their individual clients.
Timms believes the job of an advisor, while always stressful because of the unpredictability of financial markets and its people service nature, is now harder than ever because of increased competition, the expansion of potential services, the growing number of investments available, and increasing regulatory requirements.
However, those who constantly evolve their fintech and processes to improve services and efficiency should be able to increase the capacity and profitability of their practice, she insisted, while simultaneously making advice available to more people.
Timms said: "I have written these handbooks to coach and assist advisors hoping to help reduce their stress and increase their productivity. I present ideas and processes relating to all aspects of a financial services practice with an emphasis on services, organization and preparedness.
"Preparedness reduces the stress of encounters with clients, prospects, markets, etc. Having a clearly articulated business plan, sharing the workload with a team and having a succession plan in place all work to reduce the stress of the business while making it easier to serve more clients effectively and profitably.
"The ideas are intended to help all advisors regardless of their unique approach to investing and client service, their unique clientele and their practice size. I want to help all advisors be more efficient, so they can serve more clients because, ultimately, I am doing this for the clients of the financial advice industry "
A qualified accountant, Timms was exposed to the investment industry early in her career and quickly realized it was a better fit for her ambition to run a financial advice business and do things her own way. She started from ground zero, cold calling to build a client base and growing her business to 350 households and a team of seven people.
She had always wanted to write books and, with the desire to share her knowledge, her team ready to take over, and her own financial future secure, she was ready. The upfront cost to produce the books was substantial but Timms is driven by more than profit. She has lofty goals for the three handbooks, with a fourth one on presentations and processes already planned.
The books can be bought from Amazon or Chapters.Indigo.ca, but she also hopes there will be group purchases directly from her by advisor firms, mutual fund companies and practice management consultants.
When Timms started to write she envisaged there being one book for advisors and one for the general public, but this soon became restrictive. She began with helping advisors with transitioning because it was fresh in her mind – and because it's a one-time only career occurrence.
Knowing how vital it is to articulate what exactly a unique advisor does for their clients, she also knew how tricky it can be to marry this to a compatible advisor to take over. With the average advisor getting older, it raised many questions about an advisor's business model: how do you invest? How do you find your clients? Who are the clients that are compatible with you? How do you charge your clients?
Timms, therefore, developed a checklist for advisors to quickly articulate what they do, leading into the second book on business models. She had always been told that one of her strengths was building her team and delegating, hence the remaining part of the trilogy. The templates, along with table of contents, relating to all three handbooks can be found at christinetimms.com
She said: "I want advisors to buy the books but I also want them to use the templates and implement the ideas. I want the clients to benefit – that's the ultimate goal."