Senior portfolio manager forecasts biggest investment opportunity in 15 years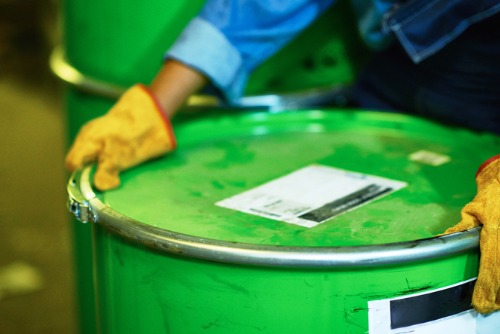 Oil will increase to $100/bbl within two years, representing the "most compelling investment opportunity" in the past 15 years.
That's the eye-catching forecast from a senior portfolio manager, who admits this view is far from consensus and may lose credibility with many investors.
However, Eric Nuttall, partner and senior portfolio manager for Ninepoint Partners said this 50%+ increase from current levels is down to three factors.
Firstly, that OECD oil inventories will continue to fall for at least the next two years and will reach an all-time low level last seen in February 2003 when oil demand was ~80MM bbl/d (versus 102MM bbl/d this time). Nuttall also forecasts that days of cover will fall from a 10-year average of 31 days to a low of ~22 by December 2020 and that supply cannot grow enough to satisfy his projected demand growth.
He said: "No other firm to our knowledge has published a 2020 inventory forecast - at least that we could find and we surveyed the globe – hence why perhaps no one else is seeing what we are seeing even though it is in 2020 when the fireworks go off: OPEC runs out of spare capacity and enters into a multi-year period of tepid production growth due to no major projects coming online from 2020-2023+ and 60% of global supply growth (non-OPEC/US) begins a multi-year decline.
"With many oil stocks trading at half of their historical averages at $70/bbl, we will conclude that we see over 100% upside in energy stocks. This represents the most compelling investment opportunity that we have seen in our 15+ year career."
Nuttall also added that the by-product of this oil price forecast will likely be a global economic slowdown. He predicts that the "natural bias" of Bay Street and Wall Street will be to ignore this price increase "only until it becomes glaringly obvious".
Nuttall also cited political supply disruptions in Libya, Nigeria and the Middle East, and in particular Venezuela and Iran, as exacerbating the loss of production. However, he makes it clear that in order to be conservative in the oil inventory forecast, Ninepoint has not accounted for a single barrel of losses from Venezuela, Iran or any other volatile jurisdiction.
He said: "The two most notable risks reside in Venezuela and Iran. In Venezuela, a situation that seems to worsen with each passing month, the country is largely out of US dollars, food, diluent to blend their heavy oil for exports and now even infrastructure as ConcoPhillips recently won a $2 billion arbitration award against the state oil company and is expropriating midstream assets from it."
He added that Trump's decision to abandon the Iranian nuclear deal and reinstate sanctions will lead to a loss of Iranian exports.
He said: "What we are describing will be front page news in the coming quarters. To us, and to anyone who can add and subtract and is willing to do the work, the conclusion is obvious. All we need to do then is position ourselves in those companies most exposed to our bullish oil price outlook and wait. We own stock in companies where we believe that at $80/bbl oil (forget $100/bbl or higher) we have our 100% upside."
Related stories:
PM: How the definition of value has changed
Canadians have been selling a lot of US shares