New – gloomier – analysis on the future of North American oil may lead to a sea-change in advisor thinking on energy weightings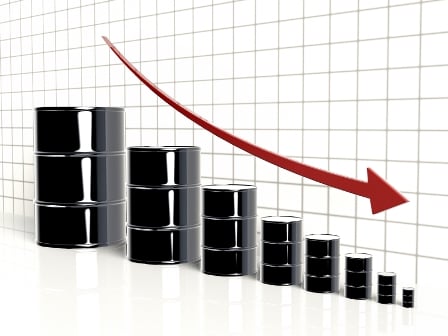 Haliburton CEO Dave Lesar had some harsh words for the oil industry earlier this week. Business isn't looking good for anyone operating in this sagging sector of the economy. As a result, advisors are wise to take note of his comments, if they haven't already, and make the necessary adjustments.
"In my 22 years in this business, I've never seen a market where we've had less near-term visibility," Lesar told investors in a conference call. "In reality, we are managing this business on a near real-time basis, customer by costumer, district by district, product line by product line, and, yes, even crew by crew."
Lesar was talking about his own company's specific issues related to servicing the big oil producers. With oil prices continuing to falter it's become very difficult for E&P companies to decide whether to drill for more oil. At $50 or less many will remain on the sidelines killing both revenue and profits.
That kind of hard reality is facing investors in Canada's oil patch. For advisors, the question is what to do with client weightings given new concerns that oil will be down for much longer than anticipated.
"About a year-and-a-half ago I dialled down everyone's energy allocation and made sure they were underweight (in oil stocks)," Assante Financial Management advisor
Glen Rankin
told WP. "We're about 50% of the benchmark in energy. It's not necessarily tactical in nature but mainly a function of properly diversified global portfolios.
For a lot of Rankin's client accounts, portfolios are one-third Canadian, a third American and a third international, he said. "Energy is really an overweight Canadian phenomenon."
It's likely a smart play by the veteran advisor given the outlook for oil.
"It could be bad longer than everyone thought, and they are just confirming what everyone was afraid of," said Ken Sill, managing director at Seaport Global Securities. "They're going to need to see oil prices rebound, and they're going to have to have comfort that this is going to be a sustained rebound."