Defence attorney points to signed client forms, asserts defendant did everything possible against wave of margin calls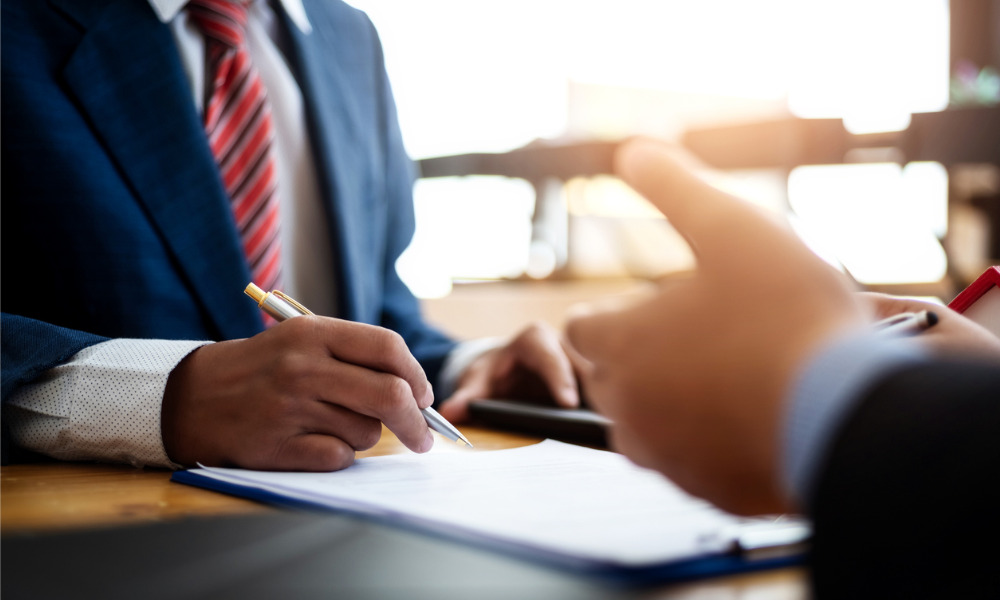 The lawyer defending an investment advisor named in a $40-million lawsuit is maintaining that his client did not pursue risky strategies without his clients' knowledge, and that the advisor did everything possible to prevent losses in their accounts.
Last week, investors in Halifax, Nova Scotia launched a lawsuit against Frederick Saturley, his company High Tide Wealth Management, and National Bank.
The plaintiffs – who were characterized as middle- to upper middle-class people in their 60s, 70s, and 80s – alleged that Saturley placed them in overly complicated, risky options-trading strategies, which failed in March during the COVID-19 downturn. Their losses, which totalled more than $36 million, were crystallized when National Bank stepped in and demanded that the margin accounts used to fund those strategies be paid up immediately.
But Chris Robinson, the defence attorney to Saturley, said that the 37 investors who are suing his client were not blind to the risks of the strategies, reported the Chronicle Herald. Robinson pointed to the fact that the largest loss incurred by a single family among the investors was $8 million, suggesting the plaintiffs are not financially naïve people.
He added that fewer than 10 of the plaintiffs have been with Saturley for less than a decade; over half have been his clients for at least 15 years. Each client, Robinson said, signed an investment policy statement, a discretionary trading agreement, and a margin account agreement when they first started working with Saturley.
"Every single one of those clients had as their goal capital appreciation, income generation," Robinson told the Herald, adding that they had on average specified their own risk tolerances to be above average. "You cannot achieve the first two goals with a low-risk profile … It just doesn't work."
He also said National Bank Independent Network should shoulder the blame for being quick to demand that the investors' margin accounts be paid up.
In the second week of March when the COVID-19 pandemic sent markets plunging, the plaintiffs' accounts became under-margined; on March 9, the plaintiffs' accounts held $22 million in all, and were under-margined by $3 million.
As margin calls rolled in, Robinson said Saturley and High Tide started trying to contact clients – some of whom were located as far away as Florida and Morocco at the time – to advise them of options to either sell off positions or put more money into their accounts.
In a conference call between High Tide and National Bank the following Sunday evening, National Bank said it would liquidate every single position in the accounts if it did not receive the necessary cash one minute before the markets opened Monday, according to Robinson.
"That is exactly what happened. They had no opportunity, there is nothing that Mr. Saturley could do about it," Robinson said. "[National Bank] created a $20-million loss. … Ten days later, the market had moved to the point where all those margin accounts would have been just fine."