The latest poll taking the temperature of the Canadian economy has come out with a lukewarm endorsement but cautions on the future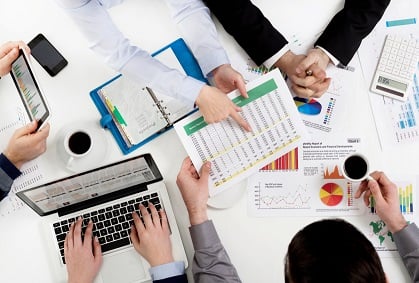 Reuters' survey of 40 analysts has found that while Canada's struggling oil industry will be a huge drag on the economy in the next 12 months, the experts don't believe there will be a recession in 2016.

Analysts expect the economy to grow 1.8% in 2016, down from an earlier 2% projection, and 2.2% in 2017. That's not very robust given the U.S. economy is expected to deliver between 2.5%-3% growth in 2016 and is raising rates rather than lowering them. While analysts don't expect any more rate cuts from the Bank of Canada any more bad news could force it to act in order to avoid Canada entering its second recession in less than two years.

Up until now Standard Chartered Bank has maintained a fairly optimistic view of the Canadian economy but that's a position getting harder to maintain.

"Recent weaker data and the persistent pressure on commodity prices mean this position is no longer tenable," said Thomas Costerg, the senior economist for the bank. "The hope of 'salvation' via non-commodity exports remains elusive, too."

While the 40 analysts polled have collectively downplayed the possibility of a recession, the still peg the possibility at 35%, which means were not out of the woods by any means.

"We expect an acceleration from last year but only a pretty modest one," said Andrew Grantham, senior economist at CIBC.

One possibility say some analysts is that Canada's housing market takes a sharp turn downward putting our financial stability at risk. While that looks unlikely in 2016 the possibility of a double-dip recession in the next year is real.

"The probability of a double-dip recession is high as the ongoing drop in commodity prices threatens energy investment, which could come under sizeable pressure again in 2016," said Costerg.