Heads up for clients: A 2014 quarterly market outlook presents a gloomy but nuanced report for gold, with just the kind of information advisors are called upon to provide clients on the watch for precious metals.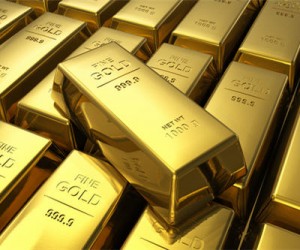 For those advisors with clients back on the hunt for gold, Richardson GMP says don't get your hopes up on the yellow metal.

In its 2014 quarterly market outlook, the investment management group says 2014 won't see gold making a comeback after losing one-third of its value in 2013 - ending a 12-year winning streak.

The firm says a decreasing QE is not the ideal landscape for gold. Meanwhile, bullion drivers continue to move in a negative direction. Though falling interest rates are typically positive for the precious metal, higher yields and contained inflation present counter challenges. Liquidity may be persisting, but a shift appears to be on the horizon, the report indicates. A week U.S. dollar is also positive for gold however, Richardson GMP believes the dollar value will increase throughout the year, with U.S. yields also on the rise. Fundamental demand in developing economies, such as China and India, are strong, but this is offset by persistent ETF selling, says the report. In conclusion, the financial crisis and geopolitical risks (namely experienced in Europe) are abating.

Contrarily, on the equity side, Richardson GMP has a less gloomy report for gold. With prices having returned to levels seen when bullion prices were below $500/oz., companies adversely affected are more than likely in the clear. Smaller players are predicted to experience a "painful consolidation (read disappearing)" process. Meanwhile, big gold miners are improving their corporate governance, which Richardson GMP indicates is "encouraging and long overdue."

Additionally, the firm is keeping a close eye on credit creation, which can lower, even with QE, when there is "uncertainty around changing regulations or simply the market rewarding excess capital reserves for banks," says the report. If behaviour shifts in this area, the firm says it will reassess its view on gold.

In the meantime, Richardson GMP says the market has matured, calling the second -half of the market recovery "more confident, less volatile and more self-sustaining," due to stronger equity return, broadened economic growth and continued monetary stimulus last year. There is "little to not risk of a recession" in future quarters, the report concludes.