Bank tells WP that customizable dashboard can also work in tandem with advisor relationship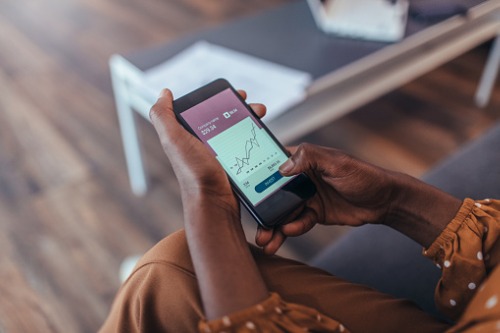 RBC Direct Investing has launched its new customizable Trading Dashboard as it looks to satisfy investors' desires to take more control of their finances.
Lori Darlington, President & CEO, RBC Direct Investing told WP that the rise of the DIY investor represented a generational shift that was already happening pre-pandemic. More than half of the clients onboarded by the platform have been under 35; they're comfortable with the digital process and enjoy doing their own research.
However, she insisted that the resources available to self-directed RBC clients were carefully thought out and designed to help investors make decisions within their risk tolerance, and that many were opting to also maintain their relationship with their advisor for portfolio management.
The new Trading Dashboard includes: the ability to easily customize views with the investor's choice of interactive components and widgets, providing advanced traders with full control of how they view market data; readily accessible news and research; and advanced charting capabilities, drawing tools, and real-time visual indicators to give investors an in-depth picture of North American equity markets.
Darlington said: "The interesting thing about the customization is it allows the dashboard to really resonate and create a lot of value for both the active day trader investor as well as somebody who's newer to investing. You can set it up and start with more of a basic view and as your knowledge and your expertise grow, you're able to layer on more functionality.
"One of the really unique aspects of it is the advanced charting capabilities, which allows investors to get an in-depth picture of the North American equity markets, making it easier to spot opportunities."
Other enhancements include: a value analyzer tool that gives clients a concise view of key information to help them evaluate a stock's value; the consolidation of screeners for stocks, ETFs and mutual funds on one link in the navigation menu; free access to real-time streaming quotes for all clients.
In addition, the online brokerage's Investing Academy offers a wealth of articles with insights and how-to resources, including a series of Investing Guides that can help new and experienced investors find the answers they need quickly.
Darlington told WP that the Academy includes a practice account, which allows investors to play around with scenarios and strategies. She believes this could be a powerful tool for advisors who have clients itching to do their own thing alongside the client-advisor relationship.
She said: "It's about finding that balance between what's best for the client. Some benefit from that advisor relationship but have funds available to put into a self-directed account. There are also some who will enjoy the self-directed investing for a period of time but then look for support from advisors. A lot depends on that individual investor, what they're looking for and how much time and energy they will be looking to put into managing their investment portfolio."