The regulator has announced the new members for its Registrant Advisory Committee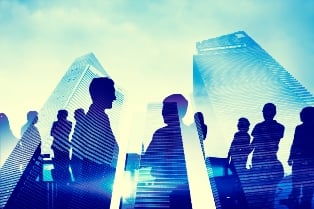 The
Ontario Securities Commission
has announced the composition of its Registrant Advisory Committee for the upcoming 2017-2019 term.
The RAC is a forum for registrants to discuss concerns and hurdles in interpreting and complying with Ontario securities law. It also has a consultative function, giving feedback to the OSC regarding policy development and implementation and rulemaking initiatives, which are aimed at investor protection as well as capital market efficiency and fairness.
Debra Foubert, Director of the Compliance and Registrant Regulation Branch, will retain her position as chair of the RAC. The new committee members, representing various registration categories and business models overseen by the OSC, are:
Member
Firm/Organization
Prema K. R. Thiele
Borden Ladner Gervais LLP
Chirstine Arruda
Brandes Investment Partners & Co.
Peter Moulson
CIBC Asset Management Inc.
Fraser Howell
FT Portfolios Canada Co
Eric Adelson
Invesco Canada Ltd.
Geoff Clarke
Miller Thomson LLP
Denys Calvin
Portfolio Management Association of Canada and
Nexus Investment Management Inc.
Conan McIntyre
PowerOne Capital Markets Limited
Julie Clarke
Private Capital Markets Association of Canada
Paul Spagnolo
Sionna Investment Managers Inc.
The committee generally meets four times a year, with possible ad hoc meetings.
Related stories:
New OSC commissioners announced
OSC invites applicants for Fintech Advisory Committee