Inaugural poll reveals 85% of Quebecers are under financial stress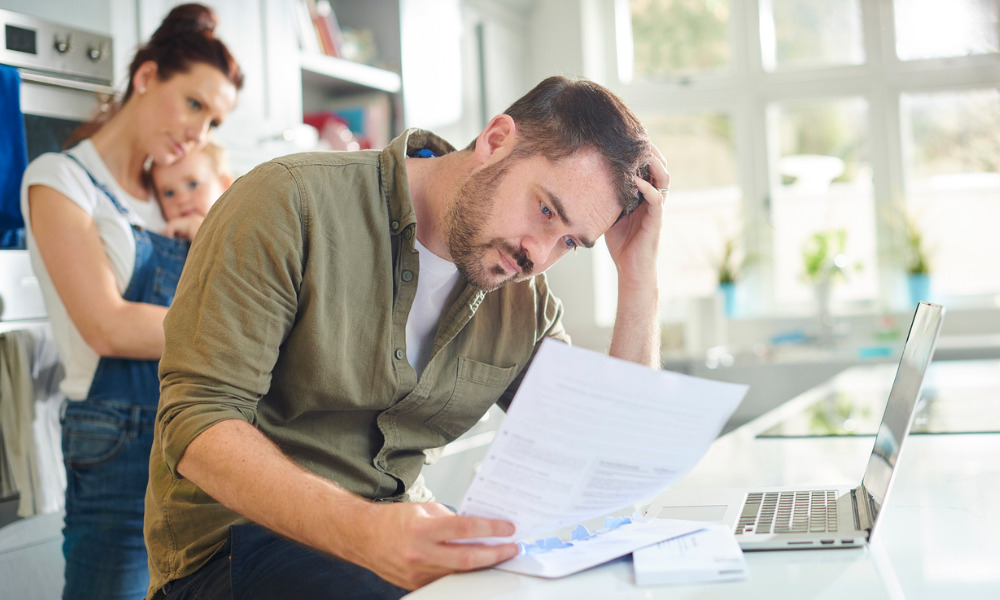 Quebecers now have access to the first-ever financial anxiety index that will track variations in economic stress over time.
The initial reading of the index, developed jointly by Centraide and Leger, stands at 38.8 out of 100, indicating that overall financial anxiety in Quebec remains relatively low.
Still, 85% of Quebecers surveyed reported feeling mild to extreme levels of financial anxiety, including 42% who reported moderate to severe anxiety.
Those who are most financially anxious must deal with the risk of unforeseen bills and the difficulty of purchasing a home, in addition to worrying about paying off debt and saving enough money for retirement. Simply paying for necessities becomes a daily struggle for many people.
Read more: How do Canadians perceive the state of their finances?
These greater levels of anxiety are shared by more than one in two young individuals (55%) between the ages of 18 and 34.
Claude Pinard, president and executive director, Centraide of Greater Montreal, said, "The ever-increasing rate of inflation is a major source of anxiety… This index will let us track changes in financial concerns and their negative impacts."
The survey also showed different experiences of financial anxiety across subpopulations. Participants with yearly household incomes below $40,000, single parents, women, those with functional limitations, and those without post-secondary education are among the groups more likely to experience poverty and are more prominently represented in the levels of severe and great anxiety.
"This financial anxiety index developed for Centraide is the first one to examine the close links between financial anxiety, financial literacy, and the overall mental health of Quebecers and the socio-economic factors that affect them. Inflation does not affect everyone equally, and our findings on this point could not be clearer," added Christian Bourque, Executive Vice-President, Montreal Office, Leger.
Read more: Why inflation's impact on retirees is keeping PM up at night
Considering these findings, Centraide emphasized the crucial role community organizations play in helping those who are struggling with financial anxiety in a variety of contexts and areas of their lives, including mental health, financial literacy, housing, and food security.
Financial and family circumstances, financial literacy, and concern about various financial issues (including food and housing expenses, debt repayments, and others) are the three major factors Centraide used to calculate its financial anxiety index.
The survey will be conducted twice a year over the next three years, Centraide said.
The index is based on a poll of 2,001 Quebecers, ages 18 and above, that was performed online between August 25 and September 20, 2022, using the LEO platform.