A new ETF provider is attempting to shake up the Canadian marketplace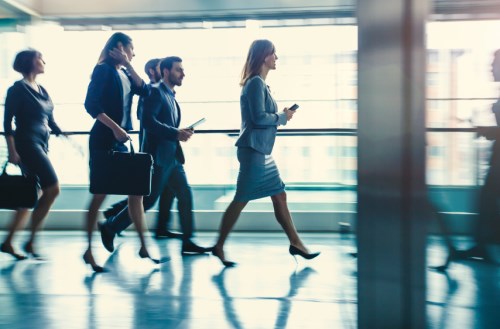 Exchange traded funds (ETFs) in Canada have been gaining traction amongst investors, attracting almost $140 billion of client assets up to date. Whilst the number of active ETFs in Canada has already hit around 600, which is considerably more than enough choices for investors, a new provider has further diversified investors' options by launching a gender diversity and a cybersecurity ETF.
According to a Financial Post report, Evolve Funds Group will commence the said two new ETFs with the help of
Raj Lala
and Michael Simonetta. The two previously formed Propel Capital Corp. in 2010, which was acquired four years later by
Fiera Capital
. Lala and Simonetta managed to grow eight closed-end funds which gathered $400 million of client assets.
The two are back at it again, this time venturing in the area of ETFs. The Gender Diversity Index will bear the label HERS whilst the cybersecurity index gets CYBR.
In a media statement, Lala said HERS is the first listed ETF in Canada which has a particular focus on workplace inclusion and gender diversity. He furthered that large firms are making gender diversity a priority for their businesses, with numerous studies suggesting that greater gender diversity results in better corporate performance.
"Gender diversity is becoming a prominent topic with Canadians – and this ETF provides an opportunity to support it through investment," he said.
HERS followed the launch of LGBT Corporate Canadian Index developed by Alexis Klein. A first of its kind in the country, the LGBT index was unveiled six months ago.
The creation of the HERS was inspired by the performance of the Solactive Equileap North American Gender Equality Index Canadian Dollar Hedged.
On the other hand, the decision to establish the cybersecurity ETF is due to the rise of data hacks, with Equifax breach being the most recent.
"Cybercrime costs the global economy over $3 trillion annually and is expected to rise. As cybercrime is constantly increasing and changing, the demand for cybersecurity services will most definitely increase as well – and that's why we're launching this first in Canada ETF," Lala said.
For more of Wealth Professional's latest industry news, click
here
.
Related stories:
Can anything halt the rise of passive funds?
Canadian firm launches ETFs for yield-hungry investors