How you can help clients make sense of this late stage in the economic cycle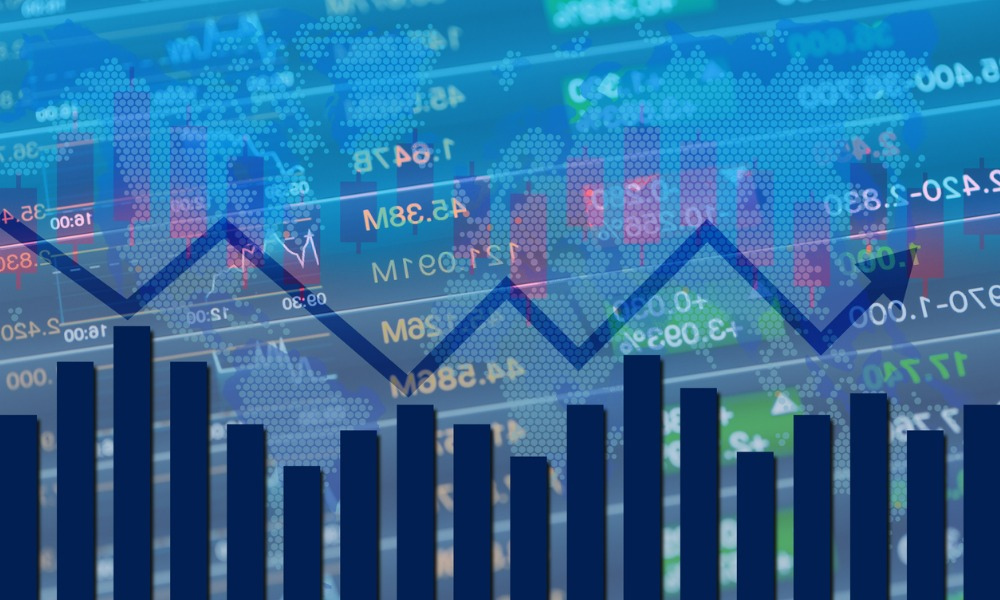 This article was provided by Canada Life Investment Management.
Our current moment presents a remarkably challenging economic backdrop for investors. Equity and fixed income portfolios have both suffered over the last year as central banks tried to put a lid on inflation, tightening monetary policy harder than they have in decades. Raised interest rates and trimmed balance sheets pushed bond yields higher, which squeezed consumer spending power and confidence. And geopolitical issues such as the war in Ukraine created complex headwinds for the global economic environment.
It's clear these issues all add to the rising risk of recession, even in the U.S. where unemployment remains close to 50-year lows. With overcast skies ahead, it might be best to grab a coat rather than stay indoors. But the details of the forecast mostly remain up for debate. The latest report from Canada Life Investment Management Ltd. combines perspectives from leading investment managers on the Canada Life shelf, so you can help clients make sense of this late stage in the economic cycle.
Market Outlook 2023: Navigating the inflation inflection is available now.
Global problems, global opportunities
Economies around the world are still processing the effects of the pandemic. These after-effects, combined with a strengthening U.S. dollar, might weigh on certain regions, especially emerging markets. In this environment, an active investment strategy has an opportunity to outperform a passive one.
Equity performance is also likely to vary across developed markets as we move through 2023. After a painful series of rate hikes, the U.S. and Canada are much further down the road than Europe. We could see equity performance in North America improve if a potential slowdown there is more short lived. Even within regions, some of our experts point to certain types of companies that could play a more important role in portfolios in 2023.
It's important to invest in managers with deep expertise when navigating this field of opportunities around the world, especially when geopolitical tensions are rising. Whether that's considering how U.S.-China relations might upset economic stability in Asia, or how to navigate volatility caused by the war in Ukraine, combining different investment approaches and philosophies can lead to greater diversification as you leverage varied expertise.
Sometimes the best offense is a great defence
Now is a great time to ensure client portfolios are properly rebalanced to their intended asset allocation. It's important to keep in mind the sectors, regions and securities that are sensitive to changes in rates, as well as those that might be most affected by a downturn and strained consumer spending power.
There are a number of opportunities tied to the potential challenges ahead. For instance, a bump in the road for growth-minded investors could be a boon for those nearing retirement. In the report, Portfolio Solutions Group, a division of Canada Life Investment Management Ltd., notes that "if some global economies fall into recession, the effect on fixed income markets could be positive as investors look for a safe haven in bonds." These complexities have renewed the case for greater diversification and defensive elements in portfolios like fixed income.
Looking forward
In this current inflection point for inflation – however long it lasts – it's important to get the full forecast. No single asset manager is an expert in every asset class, which is why Canada Life Investment Management Ltd. looks to sought-after investment managers around the globe to provide you with truly global perspectives.
Your clients may have had little reprieve from the uncertainty of the pandemic, and the advice you provide will be heard more clearly than the noise of the markets.
Get the full forecast to help your clients make the most of tomorrow's investment landscape:
Market Outlook 2023: Navigating the inflation inflection
Disclaimer:
This material is for advisors and not intended for use with clients.
Portfolio Solutions Group is a division of Canada Life Investment Management Ltd.
The views expressed in this commentary are those of their respective investment managers and are subject to change without notice. This commentary is presented only as a general source of information and is not intended as a solicitation to buy or sell specific investments, nor is it intended to provide tax or legal advice.
Canada Life and design are trademarks of The Canada Life Assurance Company.