Canada's third-largest lender announced big job cuts Tuesday as part of a move to improve overall operating efficiencies while generating $120 million in permanent cost savings.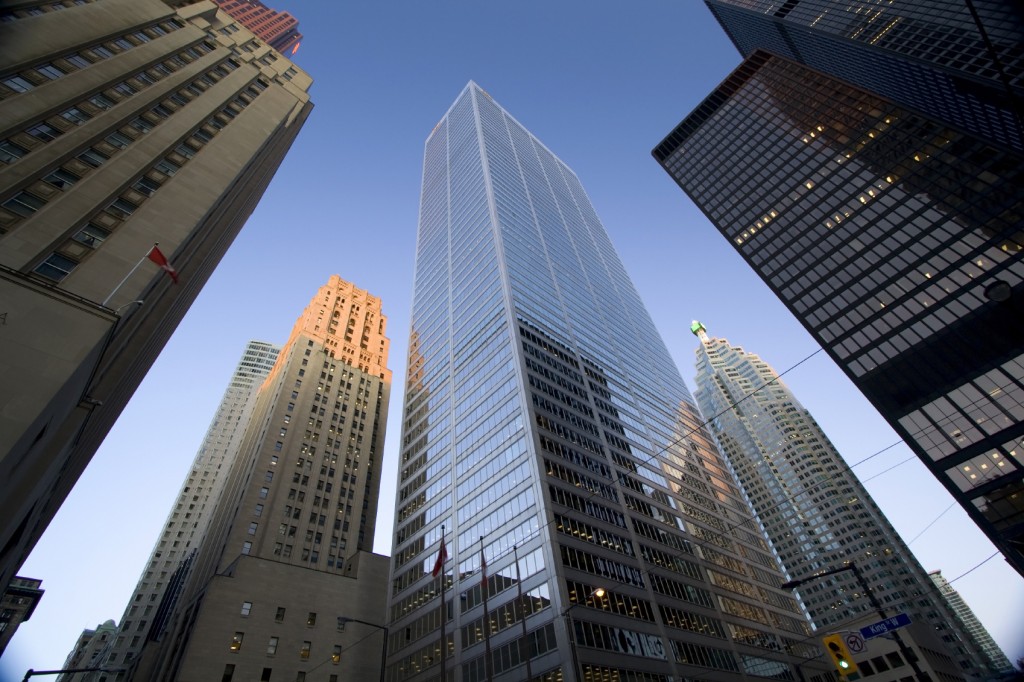 While 1,500 job cuts (1,000 in Canada) couldn't come at a worse time for Scotiabank employees given the softening economy, the big-picture at the bank really hasn't changed very much.
"Scotiabank today
announced
that it expects to record certain charges in its fiscal 2014 fourth quarter earnings, aggregating to a total of approximately $451 million pre-tax, or $341 million after tax," an official release from the bank states. "The Bank has initiated certain restructuring initiatives in order to improve the speed and quality of service it provides its customers, to reduce costs in a sustainable manner, and to achieve greater operational efficiencies."
Although the restructuring charges will affect Q4 earnings by $0.28 per share, a big chunk of those charges ($176 million) are currency-related issues in its Venezuelan business. Scotia isn't yet specifying which divisions will bear the heaviest brunt of the cost-cutting, although it singles out wealth management operational support as one area that will see significant cuts.
With regards to the job cuts, Scotiabank stated the following:
"The Bank intends to record a restructuring provision of approximately $148 million in the fourth quarter," the release states, with its fourth quarter results expected to come in the next few weeks. "The majority of the restructuring provision relates to employee severance charges in the bank's Canadian Banking and International Banking divisions and will affect people at all levels of the organization."
Prior to today's announcement analysts were expecting 2014 earnings per share of $5.52. While the 28- cent charge cuts into earnings by about 5% year-over-year, Scotiabank could still deliver positive growth.
Brian Porter, President and Chief Executive Officer, puts it best stating, "Today's announcement is a result of making some difficult but necessary decisions to support our long-term goals … We are confident that these initiatives will allow us to continue investing in high-growth areas of the Bank. Notwithstanding these unusual charges, we remain confident that our 2014 reported results will be within our financial objectives for the full year."
While it's a bad day for those who lost their jobs, the future still appears bright at Scotiabank.