Almost half of survey respondents say inflation has affected their confidence in managing daily finances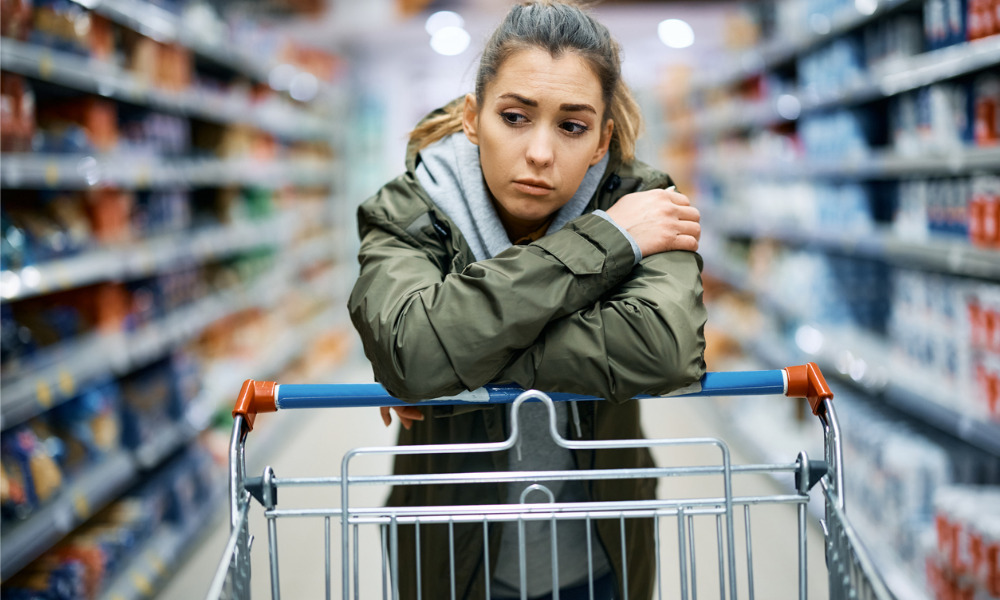 Most Canadians (61%) think there are obstacles that prevent them from feeling in control of their finances, according to a new study from Interac.
More than seven in 10 Canadians (71%) say that rising inflation has made it more crucial than ever to feel in control of their finances, and nearly half (49%) say it has adversely affected their confidence in managing daily finances. These statistics demonstrate how much of an impact the current economic conditions have on people's lives.
Compared to other demographic groups, younger Canadians (Gen Z and Millennials: 74%), those whose family income is under $55,000 (67%) and women (64%) are more likely to report that they encounter financial obstacles including inadequate understanding of financial terms, along with growing inflation and living expenses.
Women (27%) and members of Generation Z (33%) and millennials (36%) are among those most likely to agree that feeling overwhelmed results from a lack of financial understanding. People with lower household incomes (28%) are also more likely to agree.
Furthermore, 49% of Canadians think they could do a better job of staying within a budget and maintaining financial discipline.
These Interac results correspond with those of the recent 2022 Insurance Barometer study by LIMRA, which discovered alarmingly high levels of financial insecurity to be prevalent across age groups.
Although financial insecurity was lowest among Baby Boomers, it was still disturbingly high, with one-third of respondents reporting having financial instability.
In that study, almost 50% of Gen X respondents and more than 40% of Millennial respondents said they felt uncomfortable about their financial situation.
The study also revealed that women are more likely than males to express concern for the economic and physical well-being of their homes, but they are still less inclined to take measures.
"Our research indicates that Canadians, now more than ever, are in need of solutions to help knock down barriers and reinforce financial confidence during these uncertain economic times," said Daria Hill, Vice President, marketing and communications at Interac Corp.