Survey respondents share feelings of confusion, dread, and fear of taxes owed after financial challenges in 2020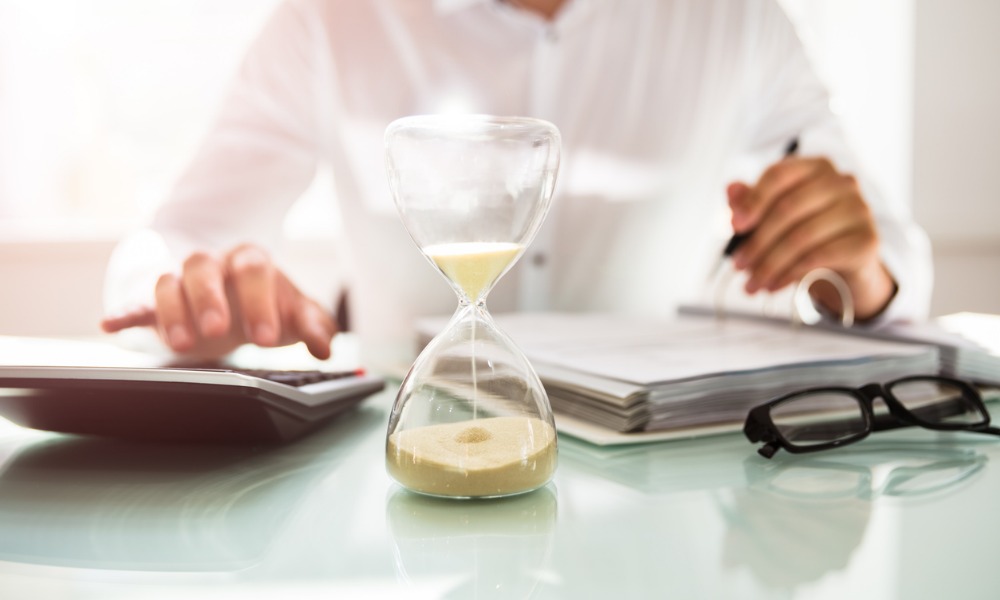 As if the stress of intermittent lockdowns, a slow-going vaccine rollout, and the continued economic fallout of the COVID-19 pandemic weren't bad enough, Canadians are also staring down the barrel of an April 30 tax deadline – and the majority haven't filed theirs yet.
In a recent series of polls conducted by Angus Reid on behalf of H&R Block, 60% of participating Canadians said that as of late March, they hadn't yet filed their taxes. Around one third (34%) said they are dreading the 2021 tax season more than usual, and one fourth (26%) said they are "clueless" and are turning to tax experts.
"There's no doubt that this tax season is a bit of an enigma. We're in unprecedented territory in terms of the extent of employment shifts, financial challenges, and emergency funding benefits received due to the impact of the pandemic through 2020," Peter Bruno, president at H&R Block Canada, said in a statement. "It's inevitably a challenging tax year for many Canadians to navigate."
Half of Canadians surveyed (50%) said the pandemic has had a negative impact on their employment or financial situation, including changes in the terms of their employment, income, and receiving financial benefits related to COVID-19. All these have contributed to widespread tax confusion, with 37% of participants saying they're not clear on the tax implications of claiming government benefits due to the pandemic and 28% who said they were confused over how to claim work-from-home expenses.
Canadian taxpayers are also having trouble dealing with a reduction in their income during 2020, with 37% saying they don't know how it would affect their tax situation. Having gone through a tough financial year, just over one fourth (26%) said they're counting on a tax refund. Among those expecting or hoping for a refund, 28% said they plan to use it to pay down debt, while 23% said they'd buy everyday necessities with it. Around one fifth said they'd put it toward bills (21%) or invest in an RRSP, RESP, or TFSA (18%).
Across all respondents, 38% said they've had to tap into at least one form of savings in 2020, including 26% who had to touch their personal savings, and 17% who've dipped into their TFSA or RRSP. Among those who've had to use their TFSA or RRSP, 31% are not clear on any tax implications.
Given the pain Canadians have had to endure, nearly half (44%) said they're concerned about potentially owing the taxman this season, and around one in five (22%) said they don't have the money to pay for taxes owed by this year's deadline. More than one third (36%) have a cushion of less than $500 for tax surprises, including 23% who said they have no savings at all for that purpose.
Other reasons why Canadians have been late to file include not having had the time to do so (32%) and simply hating to file their taxes (25%). Of the respondents who have not yet filed, 25% said they planned to do so before the end of March, 55% in the next two to three weeks, and 9% at the last minute during the last week of April.