Most don't seek out financial advice when planning regular winter trip to warmer climes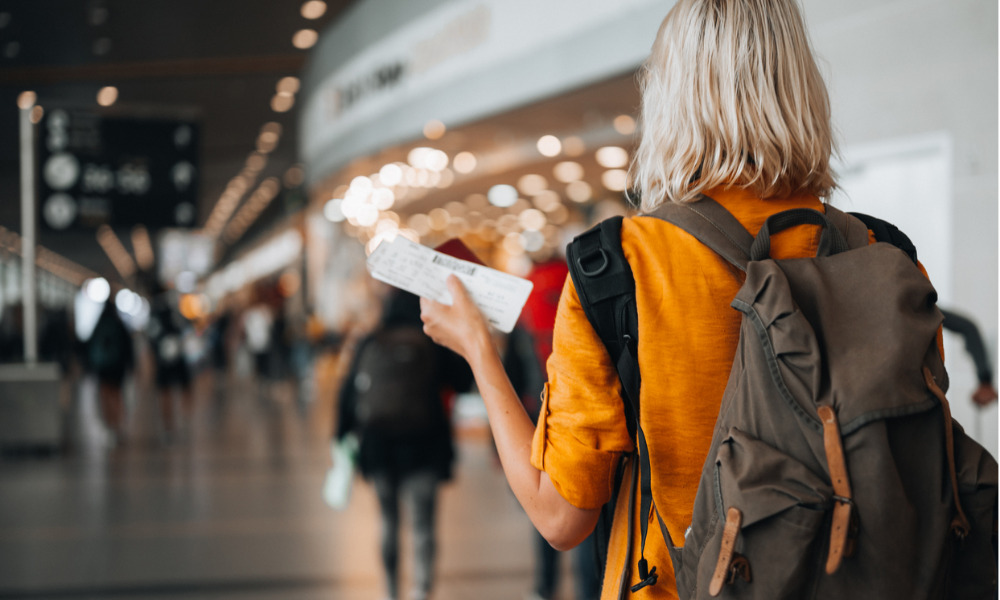 Few Canadian snowbirds (only 21%) who plan to spend the winter months living abroad have discussed their intentions with a financial advisor, according to a recent CIBC poll.
Even though most snowbirds (73%) are worried about the present economic climate—with 24% being extremely worried—some do recognize the benefit of financial assistance while making trip plans.
"After managing through challenging pandemic-related travel conditions, many Canadians have returned to spending their winters abroad in warmer locales," said Carissa Lucreziano, Vice-President Financial and Investment Advice, CIBC.
"Yet many snowbirds are faced with travel uncertainty again as interest rates and cost of living continue to climb, and they are often not seeking financial advice that can help them weather these concerns."
An extremely small minority of snowbirds (7%) are residing overseas in a house they own, according to the study, with most choosing to rent a residence for a short-term (26%) or long-term (24%) period.
The majority (87%) said they have no plans to make major purchases while living overseas, and 71% anticipate they'll conduct their banking digitally while down south using their Canadian bank's mobile app or website. Half of snowbirds (49%) will also withdraw foreign currency as cash before their departure.
Among Canadians who intend to become future snowbirds, around a quarter (27%) would postpone retirement to increase their funds, while others (27%) say they will cut back on discretionary spending to help them reach their goal.
The poll also found that 89% of snowbirds travel once a year while 66% of snowbirds stay in one place rather than visit several different places throughout their time there. Among snowbirds, 56% stay in the country for part of the year compared to 54% of snowbirds travel abroad (outside the United States). While temporarily residing overseas, 44% of snowbirds anticipate hosting relatives and friends.
As for the most popular destinations, 34% remain in the Southeast of the United States (e.g., Florida, Georgia, South Carolina), 24% remain in Mexico, Central America, and/or South America; the Southwest of the United States (e.g., Arizona, Texas) is a top choice among 14% of snowbirds. Meanwhile, the Caribbean and Europe are each favoured as winter getaway locations by 14% of snowbirds.
"Whether you're already spending your winters away or are dreaming of trading snow for the beach in retirement, an advisor can help best position you, financially, for your time abroad. They can walk you through how to put your finances on autopilot to make sure all your bills are paid on time, manage currency exchange rates, plan for medical expenses and navigate tax considerations to help make your getaway carefree and relaxing," added Lucreziano.