Canadian investors told to stay vigilant amid rising reports of scams involving 'spoofed' websites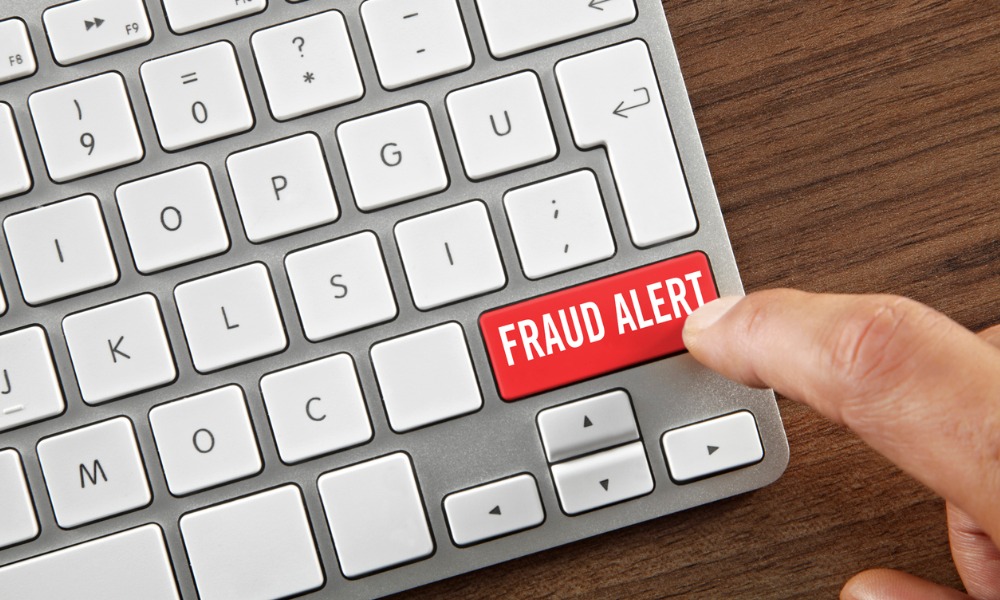 Clothes may not make the man, but in the online age, professional-quality digital marketing assets could very well make the scam.
A new notice from the Canadian Securities Administrators (CSA) is warning the investing public to stay alert against scammers who claim to be associated with large, well-known financial companies.
The regulatory group said it has observed an increasing in scams wherein victims are tricked into visiting "spoofed" websites through the use of professional-looking electronic brochures and other marketing materials.
The documents and brochures replicate the look of well-known banks, insurance companies, fund managers, and other types of investment and financial services organizations. They direct investors to visit decoy websites that are similar to the actual company's site, and provide phone numbers to fake hotlines manned by fraudsters pretending to work for the real company. From there, investors are usually instructed to transfer funds to a specific account set up specifically for the scam.
To protect themselves from such firms, the CSA urged investors to follow best practices against fraud, such as verifying the contact information by searching for the firm online, watching out for misspellings or variations on the official company name or website, and taking a close look at the logos to detect "odd-looking" or low-resolution logos that may not match the real company's site.
"Be cautious if you are instructed to send funds via wire transfer to an off-shore location, or if you are instructed to pay using cryptocurrency or other unusual payment method," the CSA said, adding that investors should confirm the registration of an advisor or investment firm at aretheyregistered.ca before deciding to work with them.
The notice also encouraged investors to consult a professional who is not involved, such as a lawyer, accountant, or financial advisor, before accepting unsolicited investment offers.
A recent example of an impostor investing scam came last week in Quebec, when the Autorité des marchés financiers (AMF) warned consumers in the province against two companies falsely claiming to be associated with RBC Royal Bank. Many Quebeckers who attempted to open an account on a fake brokerage website they set up have reportedly sustained significant financial losses.
"The AMF urges Québec consumers to be very cautious when thinking about investing with companies that solicit them on-line," the regulator said, since such companies and their executives are often based abroad and therefore difficult to pursue through legal or regulatory enforcement action.