Problem is most prevalent among those aged 18 to 34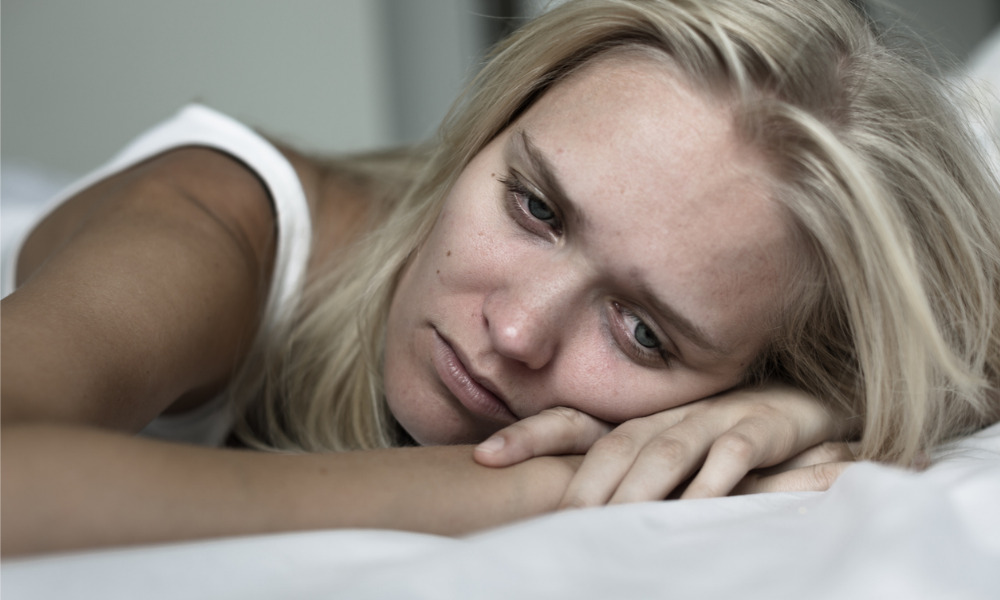 According to recent Research Co. research, a staggering 50% of Canadians claimed that financial worries make it difficult for them to sleep each night. The findings have increased seven points since a comparable survey was taken in May 2021.
Around two-thirds of Canadians (64%) in the poll sleep said they sleep less than seven hours on an average weekday or workday. That puts them below Health Canada's recommendation of seven to nine hours' sleep every night for adults.
The Research Co. poll also reveals that among the respondents, just 35% report typically sleeping seven to nine hours each night on weekdays or workdays.
Concerns about work, particularly among younger people, contribute to some of the financial distress.
"Two-in-five Canadians aged 18-to-34 are losing sleep because of employment concerns," said Mario Canseco, president of Research Co., in a news release. "Fewer Canadians aged 35-to-54 (33%) and aged 55 and over (14 per cent) share the same experience."
Recent news has been dominated by worries about an impending global recession as well as mass layoffs at businesses like Facebook and Twitter.
Canseco says that 33% of Canadians believe that their worries about their relationships, families, and health make it harder for them to sleep at night.
Over the previous four weeks, fewer Canadians have had sleepless nights due to work (28%), domestic politics (10%) and international politics and concerns (10%).
One-quarter of Canadians (25%) assert that they "never" have trouble falling asleep at night on a typical week.