The CSA's newly released Consultation Paper 81-408 has elicited varying responses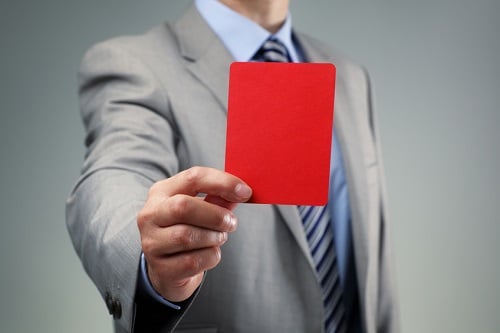 The period for comments may be 150 days, but the latest consultation paper from the CSA proposing the elimination of trailer fees and embedded commissions in favor of direct payment schemes has already drawn a host of reactions.
The
Portfolio Managers Association
of Canada (PMAC) released a statement yesterday in support of the regulator's initiative.
"The CSA is clearly proceeding cautiously and thoughtfully to ensure they have a full appreciation of both the positive and negative consequences of moving to direct pay arrangements before making a decision," said PMAC President
Katie Walmsley
.
While PMAC recognizes that there are concerns with direct pay arrangements, Walmsley supports the CSA's view that eliminating embedded commissions could complement recent reforms and proposals. The organization also noted that the long commenting period will provide ample opportunity for issues to be raised and addressed.
On the other hand, the Investment Funds Institute of Canada (IFIC) views the proposed measure as potentially doing more harm than good.
"Both regulators and governments should understand whether the cost of banning embedded commissions is proportionate to the regulatory objective of mitigating conflicts of interest," said IFIC President Paul C. Bourque, Q.C.
According to Bourque, the measure will affect middle-class investors (those with less than $100,000 in assets) and smaller investors (those with less than $50,000 in assets), who may end up going without professional financial advice because of the high fees. The IFIC also commented on previous regulatory reviews conducted by the CSA, MFDA, and IIROC, saying that none of them provide a strong case for a ban.
"If regulators have concerns about specific practices, they already have the tools they need and we encourage regulators to use them," said Bourque. "The industry is disappointed that the CSA has chosen not to consult on less disruptive alternatives and have limited the consultation to one option – a complete prohibition."
Industrial Alliance
Securities Portfolio Manager John De Goey, who advocates for evidence-based research and protecting broad client interests, has a different take. "I'm mostly disappointed by the slowness of it all. Glorianne Stromberg (a former OSC Commissioner) wrote a paper advocating the elimination of embedded compensation in January, 1995. Now, 22 years later, the CSA is putting out a paper asking about how we might go about doing that," he noted.
"I'm particularly amused by the newfound religion of making 'evidence-based policies,'" he continued. "While I wholeheartedly agree with the approach, I wonder if this is an admission that the regulators have been chasing their tails for over a decade."
Related stories:
CSA invites comments on proposed embedded fees ban
Proposed ban on embedded commissions not justified, says IFIC