Owning a home is still a popular goal, but financial challenges and lack of preparation stand in the way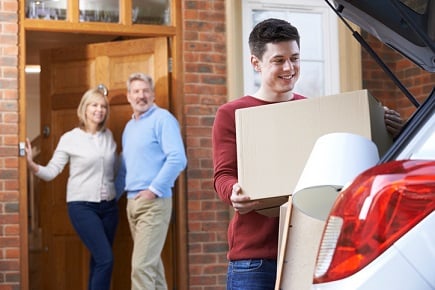 The decision to rent or own a home is one of the most crucial financial decisions in life. And once someone decides that home ownership is for them, they can start taking steps to making their dream a reality. But according to a new survey, millennials seem to be dragging their feet.
In a poll of Canadians aged 18 to 37, CIBC has found that 94% of those currently renting or living with family or others intend to buy a home — but 67% of those wishing to be homeowners haven't started saving for it. It also found that 46% of those that intend to buy plan to do so within the next five years, yet 76% of them haven't begun saving or have set aside less than a quarter of their down payment.
"Our survey reveals that few millennials are taking the necessary steps to make the move to homeownership," said Grant Rasmussen, senior vice president for Mobile Advice at CIBC. "It's important to have a financial plan … to achieve your goals now and in the years ahead."
Among the respondents with their own home, 58% are concerned about how rising interest rates could affect their ability to manage their current household expenses. At the same time, 75% saw a "downside" to being a homeowner, which includes "significant social costs" like fewer social gatherings and longer commutes to visit loved ones.
"While most still dream of owning a home one day, higher house prices, the prospect of higher rates, and new qualifying rules are prompting some millennials to pause and question whether being a homeowner is realistic or even desirable for them," Rasmussen said.
When asked why they chose to own homes, nearly the same number of homeowners cited having "a place to set down roots and raise a family" (49%) and avoiding the "waste of money" from renting (46%). However, poll findings indicate that millennial homeowners' housing costs exceed those of their renting peers by as much as 50% per month.
Despite the difference in home expenses, the millennial homeowners surveyed were able to set aside more per month ($566 on average) than renters or live-at-homers ($368 or $360, respectively). What's more, homeowners have managed to set aside an average of just over $60,600 for their retirement, compared to their peers who have saved less than half.
Most renters and live-at-homers, the study suggested, are not using the chance to grow their wealth. Only 18% of those that plan to buy a home have seen a financial expert, and 45% have a set monthly budget.
The CIBC poll results run parallel to a new survey by TD: it found that 71% of first-time homebuyers fear being hit with unexpected costs during the home-buying process, and 56% are afraid that they'll miss a crucial step as they gain a foothold on the property ladder.
Related stories: