Even with their hunger for advice, earning the young cohort's loyalty and trust appears to be a challenge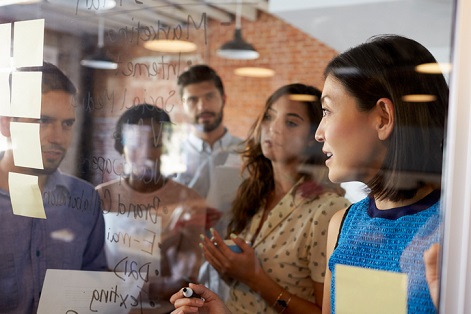 A recent poll by the Angus Reid Institute revealed that Canadian millennials are both more comfortable using robo-advisors and less likely to trust or be satisfied with their financial advisors. And based on a new study south of the border, those attitudes don't reflect a Canada-only trend.
The J.D. Power 2019 US Self-Directed Investor Satisfaction Study has found that compared to older generational groups, millennials today are notably less satisfied, less loyal, and less trusting when it comes to their investment brokerages. And the differences don't end there.
"What separates Millennial investors from previous generations is not just greater mobile usage; they're actually approaching investing in a fundamentally different way," said Michael Foy, senior director of Wealth & Lending Intelligence at J.D. Power. "The customer experience that firms deliver needs to reflect this evolution in priorities to build loyalty with this critical segment."
Comparing millennial and Baby Boomer investors, the survey found that 22.1% of millennials seek guidance vs. just 6% of Boomers. Focusing on DIY investors, millennial respondents were reportedly more likely to say they "probably will" or "definitely will" switch investment firms in the next 12 months. In both self-directed and guidance seeking investor segments, millennials generally provided lower ratings for brand trust and were less likely to refer their firm to others.
Despite their lower inclination to trust and advocate for their investment firms, millennials were found to be more likely to have investment goals than Boomers (83% vs. 74%, respectively) and were more likely to favour ETFs and other passive instruments over individual stock picking. This was found even among the DIY segment, where 34% of millennials and 50% of Boomers said that they try to beat the market with active stock selection.
Also counterintuitively, millennials were found to have a strong interest in financial guidance, including digitally provided advice. Among investors who were seeking guidance, just 28% of Boomers signified interest in receiving digital advice compared to 61% of Millennials; on the DIY side, 51% of millennials expressed a similar desire compared to only 23% of Boomers.
Looking at other demographic details of millennial respondents, the survey found that across both investor segments, millennials were significantly more likely to be female, more likely to have a college degree, less likely to be white, and less likely to be married. In other words, there's greater diversity among millennial investors compared to previous generations, which increases the need for firms to be able to capture individual client circumstances and preferences for a personalized experience.