With the Panama Papers and identities of at least 625 Canadians to be made public today, alleged middlemen are named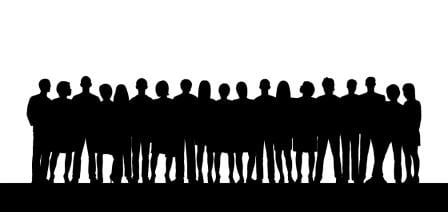 After a month of controversy we don't have long to wait to find out the identities of at least 625 Canadians named within the Panama Papers – with the International Consortium of Journalists expected to make the details public at 2pm EST today.

However, even before that we can give you several names of alleged middlemen between Canada and the firm at the heart of the scandal, Mossack Fonseca.

That's because CBC.ca has named several Canadians and firms that it claims are linked to the controversy.

The first is former British Columbia lawyer Fred Sharp's business Corporate House, in Vancouver, which the report states was used as the alleged "go to" firm for Canadians who wished to keep their assets private and offshore in an effort to minimize their tax burden.

CBC, which along with The Toronto Star, has exclusive Canadian access to the Panama Papers, states that the papers show that Corporate House became the Canadian representative for Mossack Fonseca back in 1994 and has since been responsible for the handling of 1,167 offshore companies through the Panama firm. Most of the companies were said to involve Canadian clients and also incorporated the British Virgin Islands. In addition, CBC claims that its investigation has linked one of these companies to notorious fraudster Michael Mitton.

The report then alleges that the records show Sharp's firm took steps to enforce strict confidentiality around its dealings - with staff at the Panama firm forbidden from sending account statements and annual invoices to Corporate House. Indeed it even claims that instructions read that if any such documents were printed they "should be destroyed". It also alleges that the company bought an out-of-Canada sever at the Panama offices, costing $15,000.

Sharp, however, has not admitted any links, sending an email to CBC and The Toronto Star which reportedly read: "I cannot speak accurately to your various queries as you have provided no evidence regarding events that may or may not have occurred 20 years ago."

Secondly, the report names Toronto-based Unitrust Corporate Services and related firm Unitrust Capital, which help administer companies in places including Anguilla, Belize, Nevis and Gibraltar. Its website stated that it did not accept orders from Canadians - however, the CBC report states that Unitrust's name appears 100s of times in the Panama Papers with connections to 684 different offshore corporations – and that three involve Canadian addresses.

In particular it highlights one of these companies – Exporta Commercial – as having an underlying owner called Eric Van Nguyen. The Montreal-based Van Nguyen was reportedly charged for participating in a $290 million stock fraud back in 2014. According to the report, Unitrust looked to cut its relationship with Van Nguyen when he was charged, but the company did not answer questions from CBC and The Toronto Star about whether it carried out due diligence on him, or indeed why it does not offer services to Canadians.

Finally, the report names 'notorious Edmonton fraudster' Michael Ritter as another name who is connected to the Panama Papers.

According to the report, his ties to Mossack Fonseca ended when he was arrested by the RCMP back in October 2005. At this point the Panama firm is said to have received an email stating that the US authorities were investigating money laundering and acted quickly – the firm resigning as the registry agent for the 60 companies created by Ritter's firm Newport Pacific and its predecessor company. They were said to be spread across the Bahamas, Niue and the British Virgin Islands.

Ritter spent six years as the chief parliamentary counsel for the Alberta legislature even though he never received a law degree – and then became a self-proclaimed offshore financial guru during the 1990s. He pleaded guilty in 2006 for a role in a $270 million US pyramid scheme and to theft from a client. According to CBC he commented that he has served his time and that he 'never acted for, or had been a director in, any offshore company'.

We'll bring you more details on the Canadian names listed in the Panama Papers controversy in tomorrow's morning newsletter.