Traditional consumer staples are not offering the same growth opportunity as these household names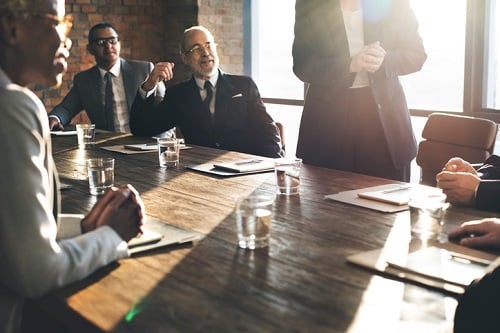 In recent years consumers have become less attracted to brands in the traditional consumer staples sector. Companies such as Colgate-Palmolive, Kimberly-Clark and General Mills are now getting replaced by the "new" staples, technology companies such as Apple, Facebook and Google. It means that investors need to start allocating properly to these companies to take advantage of their prospective growth.
"As consumers, our focus is on the new staples because their products and services take up a larger portion of our time and money," said Shane Obata, director, investments and portfolio manager, Middlefield Group.
For Obata, the transition was gradual but now, with the information available at our fingertips, it is easy for consumers to immerse themselves in the products and services. "We are not recommending a complete shift from other defensive sectors, but we believe that all holistic portfolios should include a growth component. In this new age, the biggest companies are tech companies, so we feel it is prudent to have significant allocations to them."
The evolution of these companies has made their growth potential an opportunity for investors. Apple and Google, best known for iPhone and Search, now house entire ecosystems. Apple has an installed base of nearly 1.5 billion devices, with consumers using its operating systems as well as multiple products and services. Google has two platforms with more than two billion users and another seven platforms with at least a billion users. Facebook has a platform with more than two billion users and three more with at least a billion users. These ecosystems are so integrated that they have increased consumer stickiness.
"If you look at the growth of Apple, Google and Facebook, they have evolved over time. Yes, Apple was around long before the iPhone, but that really shined a light on the company in the same way that Search did for Google. These companies have become more diverse and their new lines of business take them to the next generation. The iPhone and Search are still important for Apple and Google but now they offer more products and services, which should drive their growth going forward," added Obata.
For Middlefield, they aim to offer investors exposure to these types of companies across many of their funds, however the one that targets these companies directly is their Digital Consumer Dividend Fund. "It is a closed-end fund that focuses on these names. It gives investors access to companies that are already ingrained in our lives and that are well positioned to grow going forward. Technology has allowed us to be better consumers, which makes tech companies the most relevant."
With their strong growth potential, Obata believes these companies should be looked at by all investors and advisors and earn more representation in portfolios. "In Canada, tech is not a large component in the index. Investors should look outside, given that the best companies are mostly based in the U.S. With the idea of having a diversified global portfolio, investors will want to have exposure to these companies. We think it is a good idea to allocate more to technology, beyond the exposure you would get from the TSX."
Top Holdings in Middlefield Digital Consumer Dividend Fund