The regulatory organization is continuing its efforts to address issues on KYC information, conflicts of interest, and cybersecurity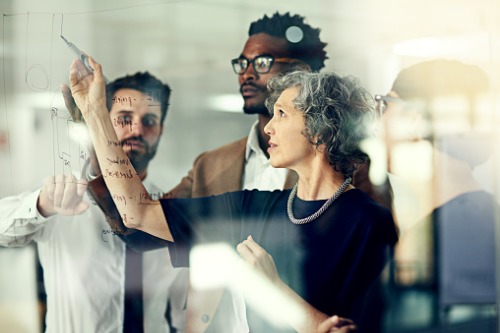 The Mutual Fund Dealers Association (MFDA) has issued a bulletin summarizing its regulatory initiatives and policy priorities for 2019.
The MFDA said it will reach out to members on areas for additional guidance and implementation of new technologies. And aside from continuing to broaden the scope of investors and investor advocates that it consults and collaborates with, the organization said it will keep developing investor tools and guides with a focus on experiential learning, and will enhance the seniors section of its website.
Highlighting its review of MFDA regulatory documentary documents, the organization also said it planned to consult with various stakeholders, including members and investor advocates, in identifying "duplicative, obsolete, and unnecessary requirements" and reorganize rules and by-laws in a more logical manner.
On the compliance and education side, the organization noted that its newest proposed MFDA Rule and Policy is currently under review by the Canadian Securities Administrators (CSA). The MFDA expects to finalize the proposal within the next year, as well as continue the development of its CE tracking system and finish collecting data for its second Client Research Project by March 15.
As part of its efforts to enhance its suitability testing through technology and data, the MFDA said it will soon complete the review of an Approved Person sweep initiated in 2018 using information from its first Client Research Project. It plans to release a report summarizing its findings and recommendations, particularly on issues such as concentration risk and unsuitable investments for seniors, by spring.
"[W]e have identified instances where Approved Persons have a pattern of uniform KYC information," the MFDA noted. Referring to cases wherein all or nearly all clients had similar or identical recorded information for risk tolerance, investment objectives, and time horizon, it urged members to conduct reviews to detect any such patterns in KYC information and take any necessary steps to reassess the KYC information in instances of concern.
The organization also touched on a review of member policies and procedures it commenced in 2018, which focused approved persons' receipt of promotional items from mutual-fund companies or participation in promotional activities funded by those companies. "We expect to issue a report of our findings and recommendations this year," the MFDA said.
Cybersecurity was another priority. Alluding to its previous efforts to assess and facilitate recommendations to address its members' cybersecurity risks, the MFDA said it will continue to contact members to provide an overview of the cybersecurity assessment program being offered. Those who agree to participate will be introduced to the consultant performing the member engagements, and will receive a comprehensive a report on the areas of greatest risk.
As for enforcement, the MFDA vowed to continue prioritizing cases involving suitability of investment and leveraging recommendations, securities and other business outside the member, complaint handling, seniors and other vulnerable groups, and other issues that present significant potential harm for clients.
Referring to its 2018 consultations on expanded cost reporting, the MFDA said: "Total cost reporting, provided on a consolidated basis, will be more helpful to investors, and communication between regulators will be an important part of exploring options and developing potential future directions for this initiative."
Follow WP on Facebook, LinkedIn and Twitter