Violations include unapproved referral arrangements, abusing powers of attorney, and providing false or misleading information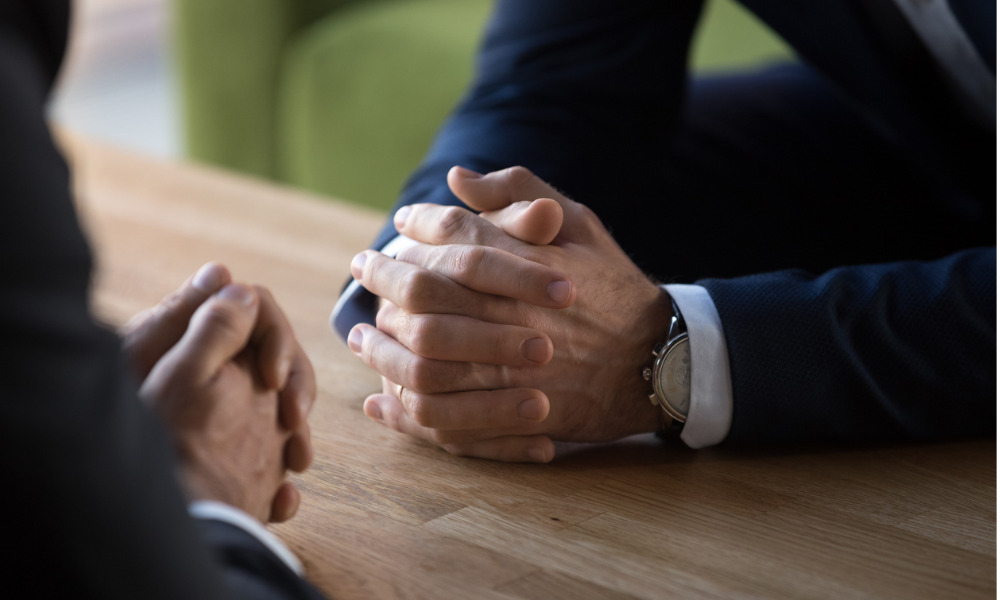 The Mutual Fund Dealers Association of Canada (MFDA) has sanctioned a former dealing representative with a permanent prohibition and an $850,000 fine for conducting unauthorized securities business, using powers of attorney to steal client funds, and impeding an investigation into her conduct, among other breaches.
In a 29-page penalty decision dated October 13, the MFDA said Wai-Chiu Li was registered in Ontario as a mutual-fund salesperson with W.H. Stuart Mutuals Ltd. from June 20, 2006 until May 17, 2013; after that, she worked as a dealing representative with Keybase Financial Group.
Wai-Chiu Li's reported violations occurred starting around, when she helped a friend who happened to be a mortgage broker by recommending, selling, facilitating, or making referrals with respect to the sale of an estimated $2.2 million in syndicated mortgages to at least 13 clients and 2 individuals who were not clients.
"[T]he entire investment scheme was at best a total failure," the MFDA said, citing submissions from staff that investigated the case. "The investors have no clue where the money had gone from the syndicated mortgage and the construction loan."
According to the MFDA, the general manager of the two corporations behind the scheme simply claimed that his corporations had no money to repay the interests and principals of the loans received. Evidence showed one husband and wife invested $100,000 in total, only to get back just $9,000 in interest payments.
The MFDA said that Wai-Chiu Li earned or received at least $42,500 in fees, as well as an additional $131,000 that was deposited into accounts she held with her friend, her children, and her husband.
"The Respondent did not disclose to the Member … that she was recommending, selling, facilitating the sale of, or making referrals in respect of the sale of the Syndicated Mortgages," the MFDA said. "The Member did not approve the Syndicated Mortgages for sale to its clients by its Approved Persons including the Respondent, and none of the investments in the Syndicated Mortgages were carried on for the account of the Member or through its facilities."
Aside from Wai-Chiu Li's activities relating to the syndicated mortgages, she reportedly accepted and acted upon powers of attorney (POAs) that gave her authority over the financial affairs of four clients. The POAs, which she did not disclose to her employer, were granted between July 16, 2013 and November 19, 2016.
"At all material times, the Member's policies and procedures prohibited its Approved Persons from accepting or acting upon a general power of attorney or similar authorization in favour of the Member or Approved Person," the MFDA said.
The MFDA's investigation also unearthed evidence that she received cheques from clients that were payable to her, contrary to the policies and procedures of her employer. She deposited the cheques, which ranged from $30,000 to roughly $100,000, into bank accounts that were under her control and that she held jointly with other individuals.
The dealer had no knowledge of her outside activities and violations; the MFDA found she had concealed them with false and misleading statements in responses to interviews, approved person fact sheets, and various other reviews and audits conducted from October 2013 until August 31, 2016.
She also provided false and misleading information to the MFDA during the early stages of its investigation into her conduct starting around March 2017. She subsequently failed to cooperate with the investigation as she retained new legal counsel, claimed to suffer health issues, and eventually stopped all communications with MFDA staff on December 13, 2018.
Aside from the fine and permanent ban, the MFDA has ordered for Wai-Chiu Li to pay costs amounting to $20,000.