The SRO looks to develop continuing education program for advisors suggesting CRM2 is setting the bar higher for everyone in wealth management.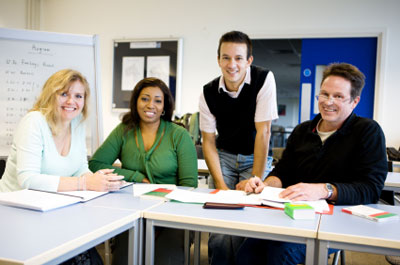 The MFDA announced last week that it's seeking comments about continuing education from all the stakeholders in the mutual fund industry.
Feedback received will be used to create the continuing education requirements for dealing representatives and the subsequent implementation of the CE program within the MFDA membership.
"We would like feedback on whether the MFDA should provide a system for tracking individual CE credits and reporting compliance," asked the MFDA. ""One potential advantage of having an MFDA system that would track and report CE compliance for each individual is that it would allow for easier administration where an individual transfers to a new dealer. CE credits for the individual would already be tracked in the MFDA system."
CRM2 lays bare the fees advisors receive from clients while also providing a clearer picture of performance. These two points are pushing advisors to provide clients with the best service and advice possible. Continuing education is certainly a big part of this equation and already a requirement with various industry associations including
Advocis
and Quebec's Chambre de la Sécurité Financière.
"I think they should be tracked by the individuals and checked periodically by the MFDA," says Whitby advisor Mark Matsumoto. "They seem to go on the premise that everyone's a crook. All they're doing is increasing everyone's costs."
Matsumoto is both a CFP and a CPA. He's required to do continuing education by both the FPSC and the provincial branches of the CICA. He wonders why the MFDA has to get involved when so many are already involved in CE programs in one form or another.
"People have to do it anyways [CE]," says Matsumoto. "If you're out to lunch you're going to lose your clients. Right now it's each individual's responsibility to keep up with their requirements. They [MFDA] just want to stick their nose in it. They're trying to make themselves legitimate."
Matsumoto feels the MFDA's move to formalize its CE program adds one more reporting requirement to advisors already burdened by paperwork and compliance. Whatever comes of the MFDA's CE requirements, the Whitby advisor is sure it's overkill.