Credit union says wage lowers employee turnover and absenteeism, raises retention and productivity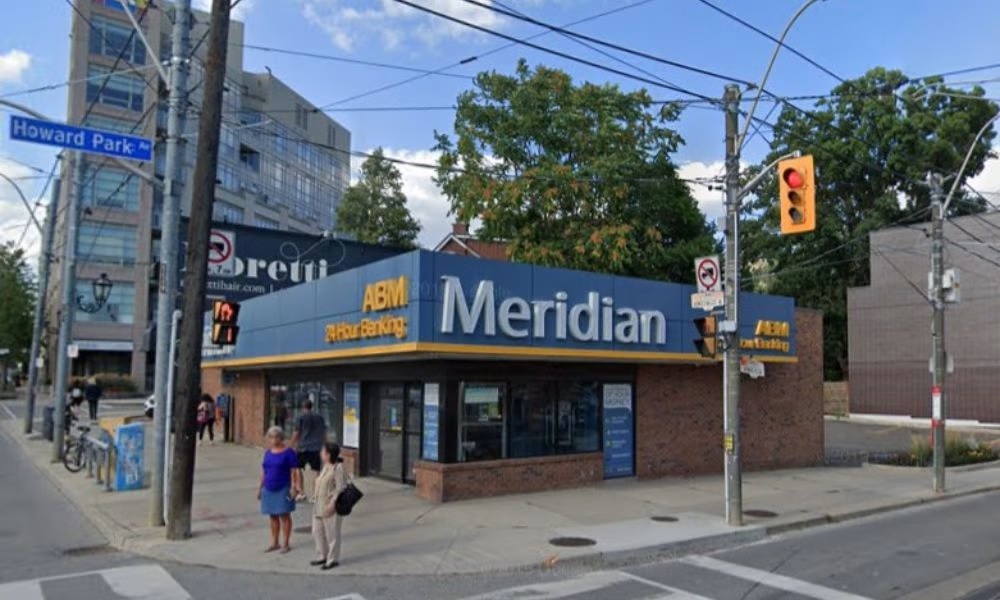 Meridian Credit Union has become the largest employer to become certified by the Ontario Living Wage Network (OLWN).
"Credit unions have been a strong and influential ally to the living wage movement in Ontario, and that's why we are so pleased to welcome Meridian to our network," says Anne Coleman, program manager at the OLWN. "Paying a living wage is a tremendous expression of respect for individual workers, their families, and the communities where they live."
Meridian is paying all eligible employees in Ontario a minimum GTA rate of $23.15 per hour, applicable to 2,000 workers in 89 branches, and 15 business centres. This rate is adjusted by the OLWN to incorporate any benefit programs that are provided to employees.
"Our employees power Meridian's purpose and we have a commitment to support their financial security and economic well-being," says Jay-Ann Gilfoy, president and CEO of Meridian. "As a Certified Living Wage Employer, we are building resilience and wealth in the communities where we live and work."
Pathwise Credit Union in Oshawa, Ont. also became a living wage employer in 2020.
But a 2014 report from the Fraser Institute said that living wage policies cause employers to cut back on jobs, hours and on-the-job training, along with hiring more qualified workers at the expense of those with fewer skills to offset some of the higher wage costs.
Living wage benefits
Paying workers a living wage is beneficial to workers and employers alike, according to Meridian. Employees who earn a living wage experience increased mental and physical health, and economic well-being.
Also, employers paying a living wage experience a decrease in employee turnover and absenteeism, increased retention and productivity, and savings on rehiring and retraining.
And living wage employers offer employees an opportunity to build a career and improve their well-being.
Currently, employers are expected to lose more than $40 billion due to workers dealing with personal financial matters at work, up from the $26.9 billion they lost in 2021, finds the National Payroll Institute.
While some may argue that this is not the best time for employers to be dealing with the discourse about paying living wages, there is enough evidence that "reducing social inequality by growing the incomes of those who need it most is an important and compelling way to protect and grow a business over the long term," says Reggie Ecclissato, chief supply chain and business operations officer at Unilever, in a writeup for the World Economic Forum.
"It is time to rewrite the narrative; living wages are not a cost to businesses, they are a measurable and tangible contributor to business success."