For many who find even the first step overwhelming, having goals and resources to tap into may be a big help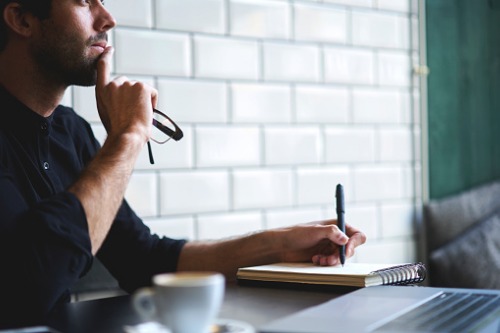 The continuing rise in technology has flung open the doors of opportunity for self-directed investing — but it seems most Canadians are still hesitant to step through.
A recent survey has found that only one in 10 Canadians feel very comfortable investing on their own. It also found that even though half said they'd like to be able to do it themselves online, just one fifth of Canadians are currently DIY investors.
Digging deeper into people's attitudes, the poll found that many Canadians are highly anxious about investing, with respondents saying the idea makes them feel nervous, overwhelmed, and intimidated. That feeling may be connected to a fear of the unknown, as the survey also uncovered a widespread lack of knowledge about how to invest or trade online, or where to find educational resources that could help.
"Most people have financial goals and are interested in investing, but very few seem to have a high degree of confidence in their ability to do so," said Paul Clark, president, Direct Investing and EVP, TD Bank Group. "Our research found that almost 40 per cent of people who don't feel confident have never sought out resources to learn about personal finance or investing."
According to Clark, an important first step for investors to become confident enough to invest online is to set goals for investing. Specifically, having real-life personal and lifestyle aspirations gives people something to tie their financial success to, and a direction to define and adjust their investment approach accordingly.
"Many investors lack this clarity, and therefore feel uncertain about their financial future," he said.
The survey also asked people to give their reasons for investing. Among all the respondents, the top-ranking answers were:
Retirement (65%);
Purchasing a new home (36%);
Taking a vacation (34%);
Buying a new car (28%);
Renovating a current home (25%); and
Saving for education (23%)
To make it easier for Canadians to define goals and more confidently approach their saving and investing, TD Direct Investing has launched GoalAssist, a free online interactive investment-planning tool. Embedded within the firm's WebBroker platform, it offers users the chance to set and keep track of their progress toward specific goals. The system can also send clients status alerts in case market fluctuations cause changes in the attributes of their portfolio.