Another global major has reportedly been seeking to exit the Canadian wealth management business – following the route of the UK's HSBC and Australia's Macquarie. Why is Canada such hostile territory for foreign players?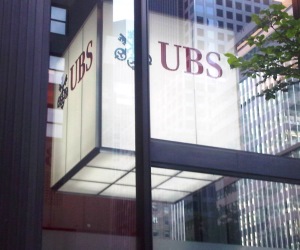 UBS AG tried unsuccessfully to sell its Canadian wealth-management business earlier this year, the Wall Street Journal reported citing people familiar with the matter, indicating yet another major foreign player seeking to exit the country in the steps of Australia's Macquarie and Britain's HSBC.
Investment Industry Association of Canada president Ian Russell told Wealth Professional that the exit of foreign firms could be driven by a number of different factors. "They would make a strategic decision on the basis of the group to sell or exit retail operations. That could be driven by factors that go beyond the Canadian marketplace."
"We've come to understand that it can sometimes be for unrelated reasons – for instance weakness in a group elsewhere that cause them to sell their Canadian operations," Russell added. "It could be that there are strong operations elsewhere in a group so that they want to take their capital out of Canada and reallocate it somewhere else, or it could be that they are disappointed with their Canadian returns."
The WSJ said the attempted sale was consistent with UBS's efforts to cut costs as it tries to compete in Canada with the much-larger wealth-management and brokerage operations of the big domestic banks.
Earlier this month Australia's Macquarie Group sold its Canadian unit to Richardson GMP. St. Louis-based securities firm Stifel Financial in August said it would wind down Canadian operations by year end. HSBC sold its Canadian retail brokerage to National Bank in 2011.
The strangest on-again-off-again story has been that of Merrill Lynch. After unsuccessfully attempting to bring its "thundering herd" model north of the border, it sold its Canadian retail brokerage business to CIBC Wood Gundy in 1990. It then re-entered the country in 1998 with the purchase of Midland Walwyn, only to again exit in 2001, once again selling its business to CIBC.
Related: