Firm penalised after Ontario Securities Commission investigation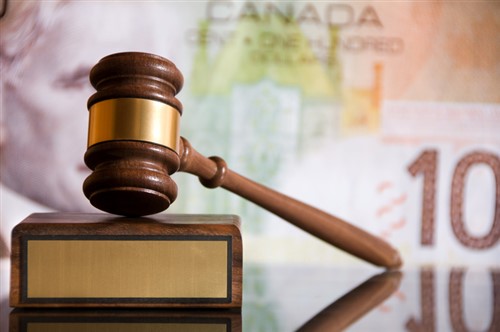 Mackenzie Financial Corp has agreed to pay more than $1 million after breaching mutual fund sales practices rules on excessive spending on trips and gifts for advisors and dealers.
According to the Ontario Securities Commission, the company "permitted excessive spending on dealer representatives for promotional activities" between May 2014 and December 2017.
MacKenzie will pay a $900,000 penalty and $150,000 in costs, while they have also agreed to a review of its sales practices. The firm co-operated fully with the Commission's investigation.
The OSC highlighted two management-approved golf and reception events in Quebec in 2016 and 2017, for which the company spent $32,000 and $52,854 respectively on dealer representatives. The settlement agreement said that these events took place after the Commission had raised concerns with Mackenzie over a golf event held by the company in Bermuda, which "seemed excessive".
Mackenzie had adopted sales compliance guidelines after this communication but the Commission outlined further examples of excessive promotional activity after this point.
These included attending Raptors play-off games and a Detroit Lions match among other sporting events and the distribution of items such as iPad minis and a Nespresso espresso machine.
The settlement also revealed that, during the aforementioned period, the company had gifted tickets to events to designated dealers that breached compliance guidelines and "were neither minimal in value nor promotional in nature and, in some cases, breached MacKenzie's own $250 limit".
Examples of this included Rod Stewart, The Weeknd and Madonna concert tickets, as well as tickets to Blue Jays games.
In its introduction, the OSC outlined that the mutual fund sales practices policy was originally adopted "to discourage sales practices and compensation arrangements that could be perceived as inducing dealers and their representatives to sell mutual fund securities on the basis of incentives they were receiving rather than on the basis of what was suitable for and in the best interests of their clients". It added that the rules aim to minimize conflicts of interest.
Related stories: