Several surveys of economists point to the BoC holding in December before cuts as early as January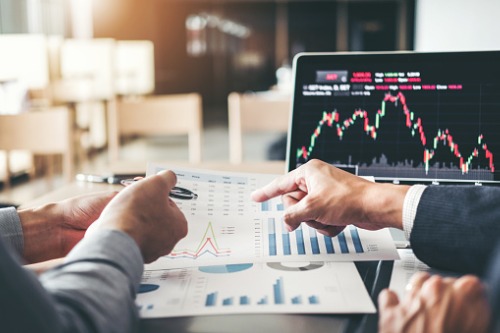 There will be no early Christmas gift for borrowers from the BoC this year with most economists surveyed believing interest rates will be held next month.
But the freeze may not last for long with many experts calling for Canada's central bank to cut rates in 2020, perhaps as early as January.
That won't be good news for savers who will be seeking new options for higher returns.
The most bullish outlook comes from the CD Howe Institute's Monetary Policy Council, which recommends a hold steady for rates at 1.75% on December 4 – and for the year through December 2020.
But while the median vote of the 9 members attending its meeting this week- and its formal recommendation – are for no change to rates, four of the panel said that a cut may be necessary in 2020 due to various risks and say it should happen in January; tilting the mean recommendation of the Council to 1.5% in the second half of the year. Three of the four called for a 1.25% rate by the middle of the year.
Weakening growth
A separate poll from Bloomberg finds that economists are concerned about slower growth in 2020.
With Statistics Canada releasing GDP figures Friday with an expected sharp slowdown; the median forecast of the surveyed economists is for a 1.3% pace in the third quarter compared to 3.7% in the previous three months.
The economists are predicting a 1.3% growth rate in the fourth quarter before a slight uptick to 1.5% in 2020.
That has tipped the balance of probability in favour of a BoC interest rate cut in 2020, possibly January.
Housing market curveball
While economists are expecting sluggish growth for the economy, there is another factor that may limit the rate-cutting options for the Bank of Canada.
The housing market is showing positive signs following its slowdown in the past two years. That will dampen the central bank's ability to cut rates for fear of enabling the housing market to overheat.
Stephen Brown, senior Canada economist with Capital Economics told a panel of economists convened by financial comparison site Finder.com that the BoC will hold in December.
"Due to gathering momentum in the housing market, we don't think the Bank will be prepared to cut interest rates," he said.
RBC senior economist Josh Nye agrees that there will be no rate cut next month due to increasing consumer spending and housing market growth; but next year is less certain.
"Business investment and trade are likely to be soft, and a continuation of those trends toward the end of the year would test the BoC's patience. Our forecast assumes a rate cut early next year," he said.
The Finder.com panel was unanimous that there will be no rate cut next month – although four of the 12 think there should be, including Brett House, Deputy Chief Economist at Scotiabank.
"The last rate decision was a dovish hold with a note that 'the resilience of Canada's economy will be increasingly tested as trade conflicts and uncertainty persist.' While the prospects of a US-China deal may have improved, it remains some distance from being concluded," said House.
He added that "Although inflation remains on target, given the lag in the impact of monetary policy changes and the uncertainties around trade and other policies that remain, there would be utility in an 'insurance' cut that would give Canada additional breathing room to adjust to both domestic and external weaknesses in the real economy."
Atif Kubursi, Professor at McMaster University; Lars Osberg, Professor of Economics at Dalhousie University; and Brian DePratto, Senior Economist at TD Bank; all agree there should be a pre-Christmas cut.
For January 2020, 7 of the 12 forecast a decrease in interest rates.