Poll reveals majority want to learn more about the transition amid lack of familiarity on taxes and pensions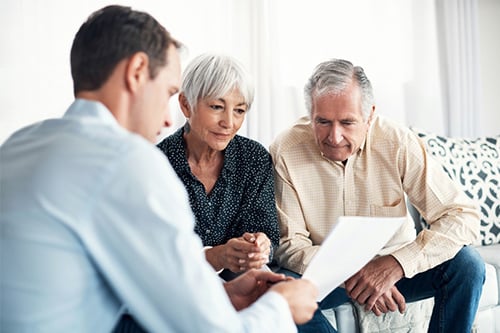 Canadians may feel they don't need support on investing during retirement or advice on saving, but there's still a significant opportunity for financial advisors to prove their value.
In a Pollara Strategic Insights poll of adult Canadians commissioned by Mackenzie Investments, around six tenths (61%) expressed a desire to know more about what is involved when making the leap into retirement; among boomers, the percentage dropped to 47%.
Looking at more specific aspects of retirement planning, less than a quarter of all respondents said they were very familiar with how the Canada Pension Plan works, when and how to convert their RRSPs to RRIFs, and how they'll be taxed in retirement.
"Canadians in general, and Boomers in particular, are seeking advice on the details involved in making the successful transition to retirement," said Carol Bezaire, Vice-President, Tax, Estate & Strategic Philanthropy, Mackenzie Investments. "This provides Canada's financial advisors with a tremendous opportunity."
The survey results also point to a need to go further than dispensing advice on investments and saving. Just over half of all respondents (53%) and two thirds of boomers (67%) felt confident in their ability to manage their investments during their retirement years. In addition, 72% of all participants and 74% of boomers felt that there is an opportunity to put additional emphasis on helping people understand the components of successful retirement planning, beyond simply saving.
"As people approach retirement it's clear that there's more of a premium put on the value of advice as areas like tax and estate planning and optimizing investments during retirement take on added importance," Bezaire said.
Bezaire also stressed the importance of retirement among Canada's boomers, who face the complexity of inheriting significant sums as the largest transfer of wealth in history occurs around the world.
Boomers also have to learn a whole new set of rules as they approach retirement. They may need to shake off financial attitudes or habits that were helpful during their working years, but not so much moving forward. Thinking about how to use passive income sources to fund one's retirement may take some getting used to. And planning for death or cognitive decline will also likely become more of an ongoing affair.
"An advisor can play an important role in helping clients successfully stickhandle this critical life stage," Bezaire said. Noting that Mackenzie Investments has programs available to support advisors whose clients are navigating their retirement years, she highlighted four critical areas to focus on:
Sources of income
Lifestyle
Cash
Taxes